Anderlecht goalkeeper Ruben Martinez has admitted that Manchester United are the favourites to go through the Europa League semi-finals but pointed out at that his side also have "weapons" that could upset Jose Mourinho's side on Thursday night (20 April). The former Barcelona custodian spoke to IBTimes UK ahead of the second leg of the quarter-finals and warned that the Belgian's won't come to Old Trafford just to defend.
Ruben, who is on loan from Deportivo La Coruña, made a string of saves during the first leg at Anderlecht last week to help his side secure a 1-1 draw thanks to a late goal from Leander Dendoncker.
"The 1-1 was a good result after United took the lead," the Anderlecht keeper told IBTimes UK ahead of the second leg. "What we wanted was to come to Old Trafford alive and we really are. The tie lasts 180 minutes and anything can happen now."
"It will not be easy but why not? We know they are Manchester United but anything can happen in football."
The Spaniard experienced the feeling of playing for a European giant during a whole decade after being part of Barcelona from the age of 13 to the 23. That's why Ruben admits that Anderletch can not pretend to match the greatness of the Red Devils outside the pitch but is convinced that they will give Mourinho's side a big battle on Thursday night.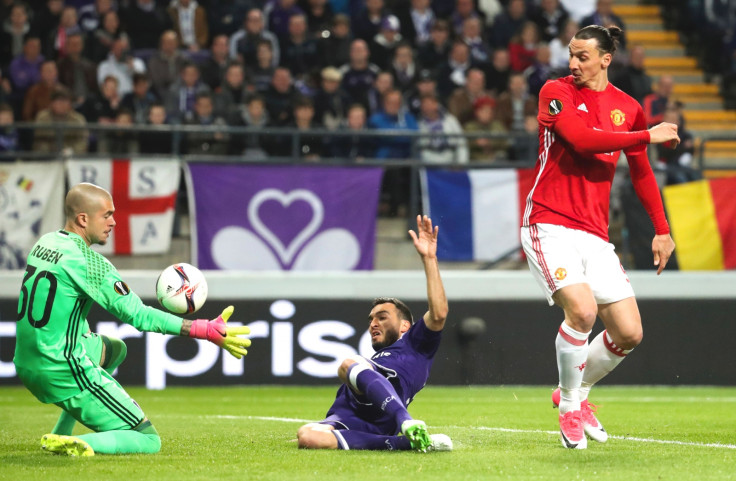 "They are still the favourites, " Ruben said. "By names we can't pretend to be at their level but we can match them in the pitch. In the pitch we are all equals and with hard word and solidarity we can match them. We have very good players too. We have two good strikers, we have Yuri (Tielemans), Sofiane (Hanni)... We definitely have our weapons to score goals and go through. We have already proved it."
"We know we have to score a goal but we can not go crazy. We have to be patient. We have to do our football and wait for a good chance. We can't go there and only try to defend the whole game. We will try to have some possession and, if we have opportunity to counter-attack, we will try to make the most of it but we can't just defend."
Ruben doesn't feel the pressure though. Following his first-team debut with Barcelona in 2004, he had to cope with the expectations of being labelled by the Spanish press as the 'Victor Valdes clone' both due to his physical similarity and his ability between the sticks.
The unmovable presence of current Middlesbrough number one in the Barcelona first team eventually forced him to say goodbye to the Nou Camp dream and start a new long career with spells in seven different clubs around Spain. Never before, however, had the chance to play a game in a European competition despite being part of the Barcelona squad that in 2006 beat Arsenal in the Champions League final.
"I was called up by the Barcelona first-team for some Champions League games but I never played. This is the first season I actually play in Europe and is a great experience," the Spaniard said. "Old Trafford is the kind of place where players always want to play. It would be a great experience."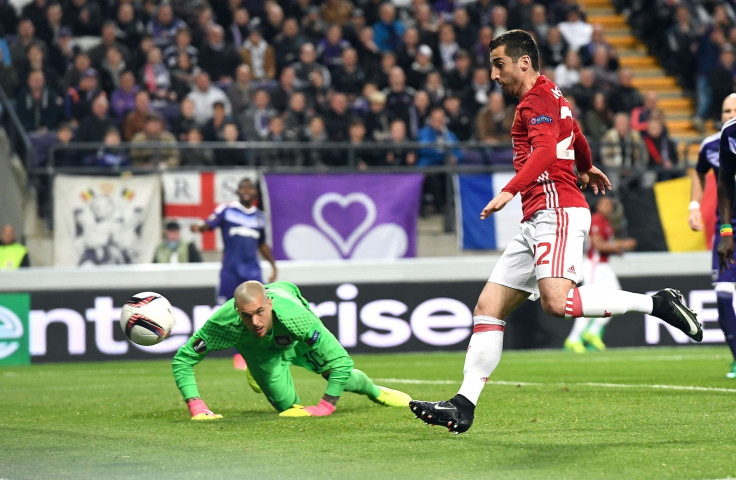 At the United stadium he will face another former Barcelona star like Zlatan Ibrahimovic and fellow Spaniards David De Gea or Ander Herrera. Ruben respects them all but warns that he has no fear and is even confident of leaving Old Trafford with a clean sheet to help his team go through the semifinals.
"It is obvious that players like Zlatan are the ones who you respect the most. I don't fear him but I respect him a lot because you know that they can create a goal opportunity out of nothing," the Anderlecht custodian said and added: "It would be paramount to get a clean-sheet but it will not be easy. We have to be supportive with each other. We have to score but we have to wait for our moment because I'm sure we will have. This is football and we just have to be patient."
Valdes ​also had a short spell at Belgium during the second part of last season, after falling out of favour for Louis van Gaal at Manchester United. Ruben, however, has not asked his former team-mate any tips on how to beat United, nor does he intends to follow in his footsteps one more time by playing in the Premier League in the near future.
"My relationship with Victor Valdes has always been good. When I was promoted to the first team, he treated me really well. Over the years, we have lost contact but he is a great guy and also one of the best goalkeepers ever," he said. "Now my focus is in the game against United and then you never know what can happen in the future. I am focused in the present and my present is at Anderlecht, although I am only on loan from Deportivo. I'm very comfortable here. They have welcomed me really well and I am very happy. It is the biggest club in Belgium and you can feel it. It is a luxury to play here and have a chance to come with them to a place like Old Trafford"