Anderson Cooper claims his Twitter account was hacked to call Trump a 'tool' and 'pathetic loser'
CNN said someone had illegally gained access to Cooper's account and posted the tweet.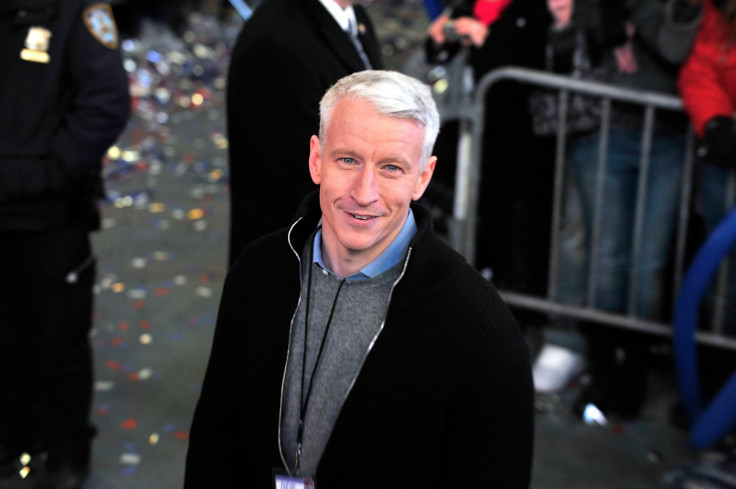 CNN anchor Anderson Cooper claims he was hacked after his Twitter account responded to a tweet from US President Donald Trump by calling him a "tool" and "pathetic loser". On Wednesday (13 December), Trump tweeted that Republican Alabama Senate candidate Roy Moore worked hard in the special election but claimed the "deck was stacked against him."
Democrat Doug Jones beat Moore to win the Senate seat in a stunning victory for his party and a huge political blow to Trump.
"The reason I originally endorsed Luther Strange (and his numbers went up mightily), is that I said Roy Moore will not be able to win the General Election," Trump tweeted. "I was right! Roy worked hard but the deck was stacked against him!"
In response, Cooper's account shot back: "Oh Really? You endorsed him you tool! Pathetic loser."
The tweet immediately caught the eye of ecstatic Twitter users with many praising Cooper for standing up to the president. The comment was later deleted a few hours later.
However, CNN Communications later tweeted that someone had illegally gained access to Cooper's account and posted the tweet.
"Just woke up to find out someone gained access to my Twitter account," Cooper later tweeted. "I have not sent a tweet in days or replied to any tweets. We are looking into how this happened."
Prior to Wednesday, no new tweets were posted by the account since Sunday.
A CNN spokesperson later said in a statement that Cooper did not post the tweet. However, it was allegedly posted from his assistant's phone after it was left "unlocked and unattended at the gym." The network also said "geolocation tools" proved the tweet was sent from New York when Cooper was in Washington DC at the time.
Trump has frequently criticised the mainstream media and deemed stories that are critical of him and his policies as "fake news."
Meanwhile, some Twitter users were not convinced of CNN's explanation regarding the alleged hack.
While some felt the tweet didn't sound like something Cooper would say, others said his assistant probably thought he was tweeting from an anonymous or private account when the post went out.
Others said they were fine with Anderson's tweet before it was taken down.
"Come on Anderson. We're ok with you telling the truth..."