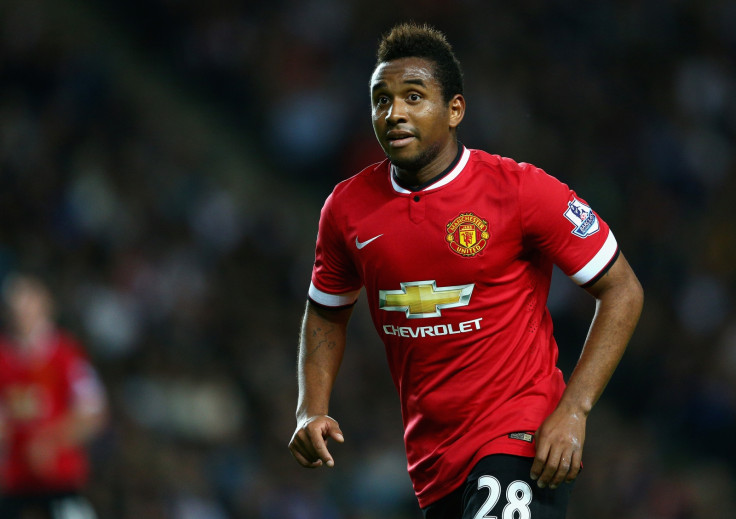 Manchester United midfielder Anderson is still content with life in Manchester and believes supporters still have a' lot of affection' for him.
Anderson, 26, has made just two appearances for Louis van Gaal's side this season and, despite United's efforts to remove him from their wage bill, the Brazilian looks set to remain at the club for the remainder of the season.
The midfielder's continued presence at Old Trafford has divided opinion among many supporters, with some welcoming his "mascot" role in the dressing room while others continue to be frustrated with his lack of application and ambition that has seen him become recognised as one the club's most disappointing transfers of all time.
While the club appear to have given up trying to find him a new club before his contract expires in the summer, Anderson appears to still believe he has a chance of making a success of himself at the club.
In a chapter on the Brazilian midfielder in a new book released by super agent Jorge Mendes, Anderson says: "The first four years were fantastic and then an injury set me back," the Daily Telegraph quote.
"I was very sad and it was difficult for me to recover. This year I am working really hard to try and regain the confidence of the coaches, because I have a lot of love for this club.
"I really like Manchester, I've spent a long time here and the fans have a lot of affection for me."
Anderson has made just 70 Premier League appearances and scored five goals since joining the club in 2007 Porto when he was rated as one of the game's brightest young talents.
The former Gremio starlet left the club in January 2014 to join Fiorentina on loan but his lacklustre performances failed to convince the Serie A side to make the move permanent.
Unable to find him a new club, he remained at Old Trafford this season with his only start coming in United's 4-0 defeat to MK Dons in the League Cup.
He has made one further appearance off the bench against Burnley in the league and was an unused substitute in the FA Cup third-round win over Yeovil Town but was not even considered for the bench in the 0-0 draw with Cambridge United on Friday 23 January.