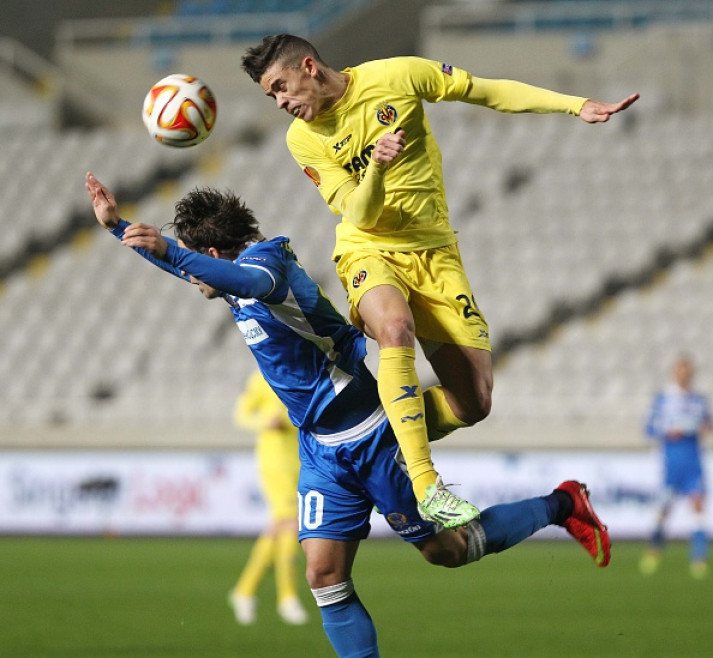 Villarreal manager Marcelino Garcia Toral says even though he did not expect to part ways with Gabriel Paulista during the January transfer window, the La Liga club sold him as Arsenal made "an irresistible offer" to secure his services.
The Spanish club confirmed on Sunday 25 January a deal in principle with the Gunners over the transfer of the Brazilian centre-back to the Emirates Stadium and it is expected to be completed on Monday 26 January.
According to reports in Spain, Arsenal will pay Villarreal a fee close to Paulista's £15m release clause to secure his services, while Gunners manager Arsene Wenger has also agreed to include the loan of Joel Campbell as part of the deal.
Garcia Toral has wished Paulista all the best in his new challenge in the Premier League but admitted Villarreal could not pass up the opportunity to sell the centre-back after they only paid around £2m to secure his services in the summer of 2013 from Brazilian side Vitoria de Bahía.
"Gabriel's exit was surprising for all of us at the beginning but we can't do anything about it. We didn't think to make so many chances during the current transfer window but Arsenal's bid was irresistible for both the club and for the player," Marcelino said, according to Villarreal's official website.
"We will try to not to miss him but it will be difficult. He is an extraordinary guy, noble, hard-working and who has won everything by his effort. When he arrived to the club, he had some difficult months because he didn't play much but worked a lot [to overcome the situation]. He then earned the respect and affection of all the dressing room for not throwing the towel and continued working despite the adversity. I wish him all the best in his future."
The Villarreal manager also hailed the addition of Costa Rica international Campbell.
"Campbell will bring us many things: versatility to play in several positions, dribbling... He is a different player and he can be interesting for us. Also, he speaks Spanish and knows La Liga [he already spent a season on loan at Betis] so I think that he will adapt quickly," Garcia Toral said.
Meanwhile, Campbell has expressed his delight over his move to Villarreal as, after struggling to get playing time during the first part of the season at Arsenal, he will have a chance to prove his worth in La Liga.
"Playing at Villarreal for the rest of the season means a lot to me, I'm very happy for this opportunity. It will be a pleasure for me to play at Villarreal, a great team well placed in the league table," the player said.
"They have a style of play that will suit me well."