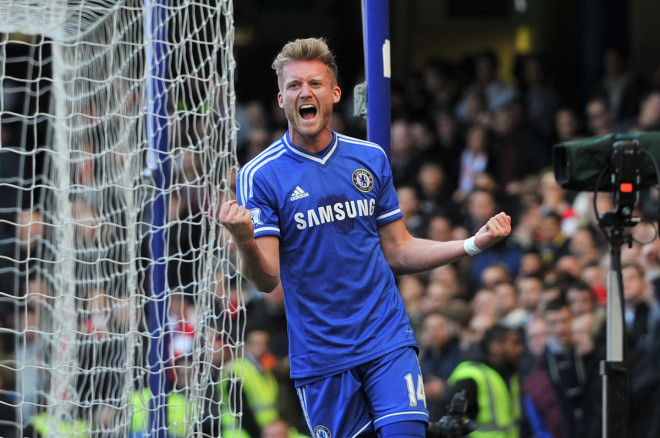 Chelsea forward Andre Schurrle believes the Blues are still firmly in a battle for the Premier League title despite manager Jose Mourinho recently insisting the league is over for them.
Despite beating Liverpool 2-0 on Sunday the Blues are still two points off the top of the table and will need six points from their remaining two fixtures while hoping Liverpool and Manchester City drop points in their final games.
Following his side's victory at Anfield Mourinho said: "We are not in it. The champions will be Liverpool or City. We have nothing to celebrate."
However, Schurrle has contradicted his boss and claims the title is still very much in their grasp.
"We know it will be tough but everybody thinks we can win it, win the league and the Champions League. We have to believe - and we do," Schurrle was quoted by Sky Sports.
"Of course it will be hard for us from here. We have to do everything in our power to win the two games we've got left and hope Liverpool and City both give us something. But we're still in it."
Chelsea face Atletico Madrid in the second leg of their Champions League semi-final on Wednesday, with the German international expecting a victory to reach the final after their 0-0 stalemate at the Vicente Calderon.
"If it's 0-0, it's extra-time and penalties, but if it's 1-1 or any other draw we're out - so we need to win," he said.
"We can play both types of game. We showed against Arsenal that, when we need to, we can force the game and score goals. We know we can do that and we hope to give Atletico those sort of problems if they come and just try to defend.
"The group knows how important it is for us to beat them and that we had to win against Liverpool too. But to do it just as we wanted was the perfect way to give us confidence. We need to have a balance in our play, especially because we are at home."