Bayer Leverkusen's Andre Schurrle says he would have been interested in a move to Chelsea had the bid for his services been accepted.
The Bundesliga side confirmed a bid had been received for the 21 year old at the start of the month, following his cameo appearance during the European Championship.
And Schurrle admits that had the offer been accepted, he would have been interested in a switch to Stamford Bridge.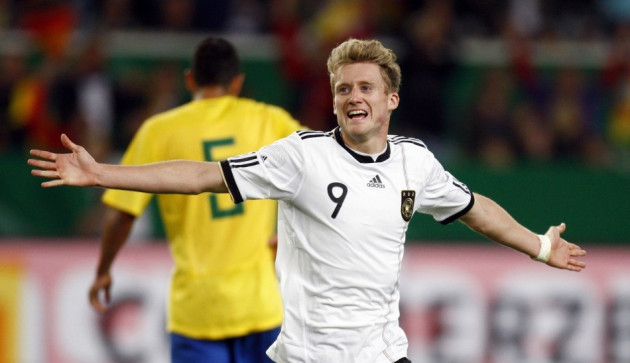 "I don't think you would find any player in the Bundesliga who would say that they would not at all be interested," Schurrle said.
"Chelsea would have been very interesting for me. You don't get a chance like that very often in your life.
Schurrle added: "[Director of sport] Rudi Voller has explained the reasoning to me several times," he told Kickermagazine. "They could not find a suitable replacement and I am too important to Bayer."
Chief executive officer Wolfgang Holzhauser said earlier this month: "We have received a very concrete offer from Chelsea for Andre Schurrle worth over €20m.
"Both clubs shoved figures back and forth for a while, but we eventually opted to hold on to Andre."
Schurrle made two appearances during Euro 2012, against Denmark before starting in the quarter final win over Greece.
The latest player off the German production line, Schurrle's seven goals in 30 starts for Leverkusen last season couldn't push the club towards a top four finish in the Bundesliga.
Therefore, a move to The Blues, whose Champions League triumph against Bayern Munich ensured they would qualify for next season's competition as holders, would be an attractive one for a player who will have to contend with Europa League football next season.
Manager Roberto Di Matteo has already seen both Marko Marin and Eden Hazard join Chelsea since his double trophy success last season, which saw him earn a permanent contract following his interim spell as boss.