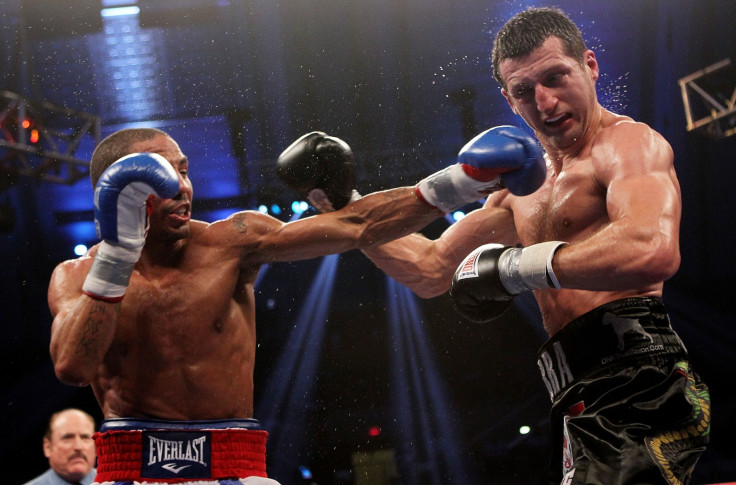 Andre Ward claims would love to come to the United Kingdom and fight Carl Froch at Wembley, but insists that he is not willing to stage the bout in Nottingham.
American boxer Ward, who comfortably dispatched of Froch when the pair first met in the super six world boxing classic final in Atlantic City four years ago, must face 'The Cobra' once again this summer after the WBA issued a mandate for a unification match with both men currently holding different versions of the super-middleweight title.
With Froch having travelled across the Atlantic for the last meeting, he has understandably little appetite to do so again.
The four-time world champion has made little secret of his desire to retire in the not too distant future and seems determined to ensure that he finishes an illustrious career on his own terms.
Ward's apparent refusal to travel to the United Kingdom saw negotiations reach somewhat of a stalemate, yet his stance appears to have softened in that regard with the deadline for an agreement getting shorter before purse bids are ordered.
However, while he now appears content to compete at a British venue, Ward ruled out the possibility of the fight taking place in Froch's home city.
"The UK is one thing, Nottingham is something different," the unbeaten 31-year-old told Sky Sports. "Now he's saying 'well, I came to America, now you need to come to Nottingham'.
"The thing is this: Atlantic City, where we fought the finals of the Super Six, it's thousands of miles away from my home – that's a road fight. I live on the west coast, the fight was on the east coast, which was a six-hour plane ride for me.
"I'm not willing to come to Nottingham, I don't think I should have to, but Wembley stadium, the UK as a whole – I would love to come."
Froch has experience of fighting at Wembley, of course, with his second victory over George Groves in 2014 taking place at the stadium in front of British record crowd of 77,000 spectators.