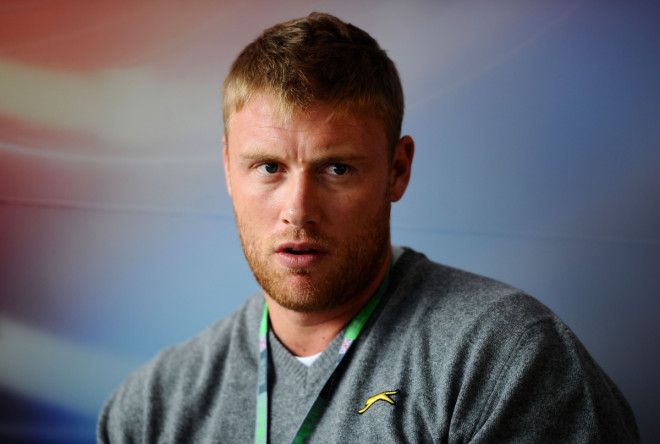 Andrew Flintoff will come out of retirement to play for Lancashire in the NatWest T20 Blast this season.
After retiring in 2010 the 36-year-old has confirmed his plans to represent Lightning having spent the last few months training with the county.
"It's the easiest decision I've made in my career," he told BBC Radio 5 Live.
"Lancs think I can do it, I think I can do it. I can't guarantee performance but I'm going to have a go at this. I've got to prove myself."
"I'm playing for the reasons that I first started playing cricket, because I love the game and I enjoy it.
"When I'm in the nets, I'm stood in there with a bat in my hand just grinning. When I'm bowling, it still hurts a bit, but I'm loving running into bowl and if I can take that into a game I might be quite dangerous."
Flintoff made his Lancashire debut back in 1995 before embarking on a glittering career, playing 79 Tests for England, 141 one-day internationals, seven Twenty20 matches and celebrating Ashes success with England in 2005 and 2009.
Post-retirement, he made his boxing debut in 2012 but will make his return to the short form of cricket this summer.
Lancashire's cricket director Mike Watkinson said: "We are delighted to have Fred involved once again at the club. He is Lancashire through and through and his record for both club and country speaks for itself.
"Fred has been back at Emirates Old Trafford under his own steam since the winter and has been working with the Academy and in the nets with some of the other players.
"Over a period of time he has picked up on his physical conditioning and this continues to improve. He has shown in practice that he still has plenty of class with bat and ball, and will be a great addition to the NatWest T20 Blast squad."
Flintoff is likely to miss Lancashire's meeting with Birmingham at Old Trafford on Friday but could be ready to make his grand return against Yorkshire on 6 June.