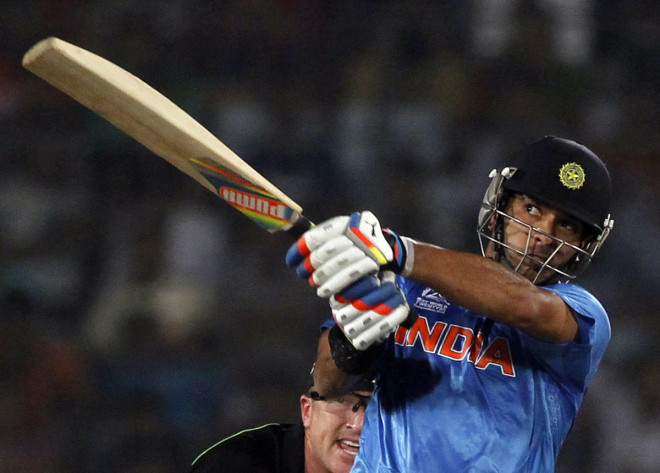 Even as Lankan fans continue to revel in their long awaited T20 World Cup victory, fans in neighbouring India are giving vent to their ire by targeting one player - Yuvraj Singh.
While neutral fans were delighted at the sheer brilliance of Sri Lanka's death bowling, Indian fans were appalled at the apparent failure of one of their star players. Scoring seven runs in 12 balls, Yuvraj went on to add a mere four runs to the tally in the next nine deliveries - and this, during the most crucial phase of the game, before his eventual dismissal.
Such was the disappointment in the minds of Indian fans that they were happy to see him walk.
Fan frustration only intensified as India went on to lose the game. Exasperation turned to violence as fans pelted stones at the 32-year-old's residence in Chandigarh, India. They even went so far as to accuse the left-handed batsman of match fixing.
Additionally, numerous fans took to Twitter to vent their anger.
Nobody would like to remember what happened on 6 April, least of all Yuvraj. But is it time for him to call it quits from the Indian national team just because of that one depressing performance?
In T20 cricket, any player can shine on a given day, just as any player can fail miserably for no apparent reason. For Yuvraj, 6 April was one of those days where everything he did failed to bear fruit.
His past exploits on the field are legendary. Who can forget the inaugural T20 World Cup in South Africa in 2007? That moment when Yuvraj humiliated England's Stuart Broad by hitting six straight sixes in an over is etched in every cricket fan's memory.
The knock made him the fastest half-centurion in all forms of cricket in just 12 balls.
Among all players who batted in at least five matches in the tournament, he held the second best strike-rate with 194.73.
Four years after that, although it was MS Dhoni's thunderous six in the final that clinched India the Cricket World Cup trophy in 2011, it was Yuvraj's consistency that played a crucial role in the competition.
His performances won him the Player of the Tournament accolade with an average of 90.50 in nine matches, the highest among his compatriots and the second-best in the tournament.
Not to forget, he was also their second-leading wicket-taker in the tournament with 15 scalps to his name.
For a man who then went on to fight cancer and came back to don the Indian jersey once again, his is not just an achievement but a mark of absolute fortitude.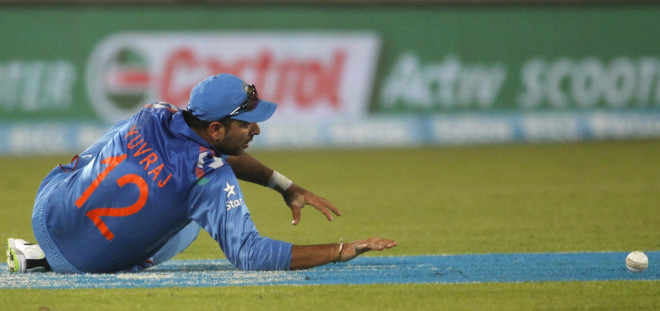 Undoubtedly, his fight with cancer has had a gigantic impact on Yuvraj as a person and he may or may not be a better player than he was before. However, it would be a knee-jerk reaction if he is ejected out of the national team, based on his performance in this final.
Spotlight is now shifting to the seventh edition of the Indian Premier League (IPL), which commences on 16 April. Yuvraj is a part of two-time IPL runners-up Royal Challengers Bangalore for this year's edition. Needless to say his performance for the franchise will be thoroughly scrutinised.
For all that Yuvraj has given the Indian fans, it is inappropriate to call for his head after one bad game. He deserves a chance, especially when he still has the firepower to play cricket at the highest level for some more years to come.