Leaked images of the next version of Google's operating system, to be known as Android KitKat, suggest it will take inspiration from Apple's iOS 7.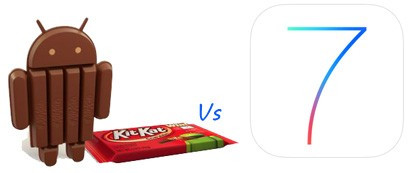 While we have seen more than enough Nexus 5 leaks to give us a pretty good idea of just what the latest smartphone from Google/LG will look like, we haven't gotten as many details about the software which will run on the phone.
To be known as Android KitKat - thanks to a tie-up with Nestle - version 4.4 is set to be a slight overhaul on the world's most popular operating system but some leaked images of the interface could suggest that Google has been paying attention to the changes going on over at Apple when designing the new version of Android.
Leaked to Italian Android blog TuttoAndroid the images give us the clearest indication yet of what the new Android interface will look like.
Transparent status bar
Just like iOS 7, the status bar at the top of the screen showing you the time, signal strength, notifications etc, is now transparent. In previous versions of Android the status bar used to be solid black, then see-through but now it has been removed completely, showing you just your wallpaper underneath.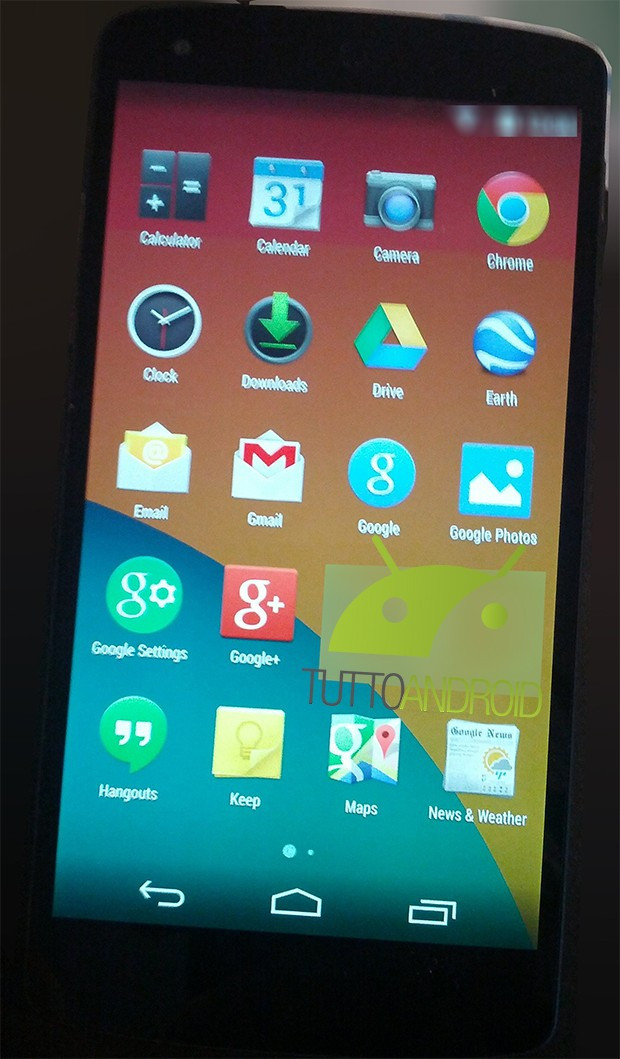 App drawer
While Google hasn't decided to go for an all-out copy of the iOS app layout on homescreens, it has updated it app drawer, again reflecting iOS 7 design influences. Previously when you clicked on the app drawer icon on the home screen you were shown all the apps on a black background.
Google has done away with this however in Android 4.4. showing you the wallpaper beneath the apps instead - creating a more seamless experience while navigating around the interface.
Camera on lock screen
Apple introduced access to the camera direct from the lock screen in iOS 5 and has kept it even since. While some manufacturers allowed you to do something similar using the skins they applied to Android, Google's own software never allowed you to do this.
Not until now at least. According to the leaked screenshots Google will include a small camera icon on the lock screen for the first time in KitKat, giving you faster access to your camera.
Swipe left
Though it has been removed in iOS 7 (replaced by a swipe down in the middle of the screen) for years swiping left from the home screen would get your instant access to search.
Doing the same in Android normally brought you to just another homescreen, but if these leaked images are to be believed, swiping left will now bring you to a similar search interface.
It is hard to know if Google has been paying any attention to Apple, or if these similarities are just a coincidence. Apple has in the past been accused of including a lot of Android's features into iOS years after they have been available on Google's platform, so maybe this is a bit of payback.
The Nexus 5 along with Android 4.4 are expected to be released in the coming week.