Google has cancelled Christmas for users of the newly-launched Nexus 4 smartphone and Nexus 10 tablet, as customers have found that their Android 4.2 Jelly Bean software misses out December in its People app.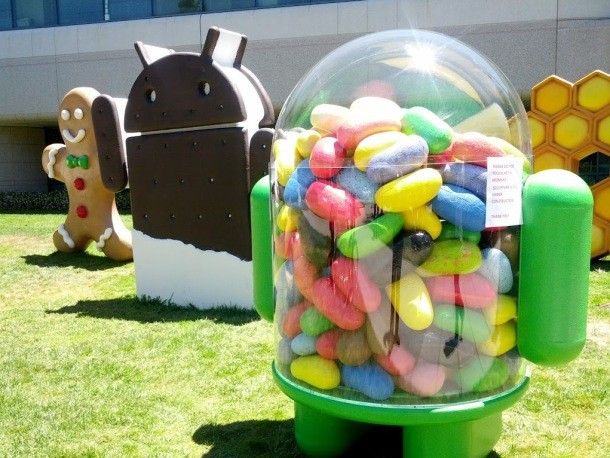 Users trying to insert friends' birthdays into their new Nexus devices found that December was missing from the date options; the problem also affects users who have updated older devices like the Google Nexus 7 tablet to 4.2 Jelly Bean.
The problem was first reported by Android Police, which wrote: "File this one under How did Google not have a test for this? Got a birthday or anniversary in December? Sorry - Android 4.2 doesn't know what December is. Well, rather the People/Contacts app that comes stock and is part of the Android Open Source Project (AOSP) doesn't.
"We couldn't believe it either, but it's true. Google forgot to include December. As in, there are 11 months in a year. January after November. Christmas is ruined. Santa is dead. At least we'll save money on buying presents, right?"
Confused users took to the Android forums to share their calendar problems. One user said: "Today I was inserting birthday of a friend in my contact list so that I can sync the birthdays in my calendar. I noticed that the December month is missing. When I pressed new event the calendar came but it was not having the option for the month December. I'm using Galaxy Nexus running on 4.2 Jelly Bean which I installed yesterday on 14 November 2012."
The post attracted dozens of replies from users who had the same problem with their Jelly Bean smartphones and tablets, with one adding: "No December month for me either. Disappeared once I updated my Galaxy Nexus to 4.2. Had to add event on PC under my Gmail account."
The problem affects Android's People app only, and December appears as normal in the calendar app.
Android Police has since worked out that the missing December is probably an 'off-by-one' mistake, where the numbers used to correlate to months of the year start at zero instead of one.
So if the months are numbered zero to 11, and the app is incorrectly told to count from one to 12, then the two sets of months will not be the same, and one will go missing.
It is thought that the data is still stored correctly - and will sync with your Google account - but the way in which it is displayed on the smartphone or tablet is faulty.
Google has said it is working on a fix, so users can expect to see a minor update to Android 4.2.1 very soon.