Key features
7in IPs display (800 x 1280)

Quad-core 1.3GHz Nvidia Tegra 3 chip w/1GB RAM

Price as reviewed: £159.99 (including £25 Google Play voucher)
Introduction
For years Apple has designed and built its own hardware and run its own software on this hardware. It did it with its PCs and laptops, and more recently it has done it with its iPhone, iPad and iPod.
No other company could really offer customers such tight integration. Microsoft had its Windows behemoth but used OEMs to make the hardware to run it. Similarly Google had Android but again chose to give this away to dozens of smartphone and tablet makers to do with what they will.
The result, in Google's case at least, was a fragmented user experience with one smartphone interface bearing little resemblance to anotherdespite both purporting to run Android. It left many users annoyed and frustrated.
To combat this Google released a series of Nexus smartphones which were the standard bearers of each new version of Android released. While still built by third part manufacturers, they worked in close collaboration with Google about the design and specification.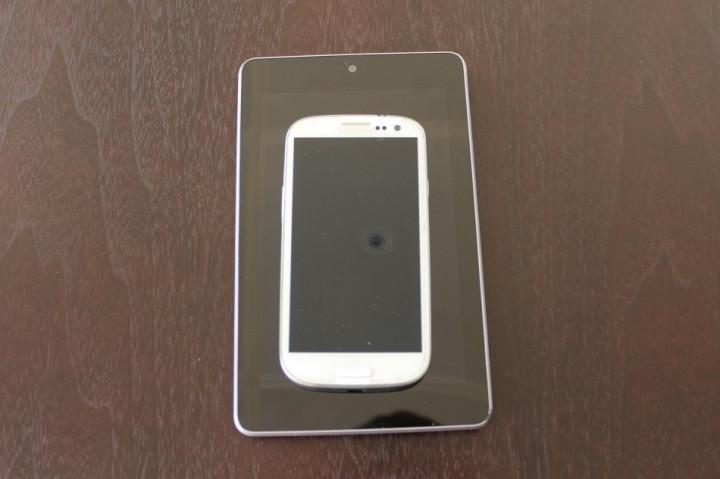 The Nexus 7 is the first tablet in this series and it's an attempt by Google to show just how other manufacturers should implement Android. It is also hoping, with the low price, to disrupt Apple's domination of the tablet market.
It sees the Nexus as a content consumption device rather than a content creation device (Apple sees the iPad as both) and so is pushing it's app, movie, book and music store, called Google Play to the forefront.
But can it compete? Is it worthy of the Nexus name and will it shine a light for others to follow in how Android on a tablet should work? Let's find out.
Nexus 7: Design and Build
Google partnered with Asus to build the Nexus 7 and the Taiwanese company has done a very good job. The tablet feels solid, premium and the light enough to make one-handed use a breeze.
The tablet, like pretty much all others, is a square black rectangle of glass, plastic and metal. It is dominated of course by its 7in IPS screen, with only the circular lens of the 1.2 megapixel front-facing camera breaking the otherwise seamless lines.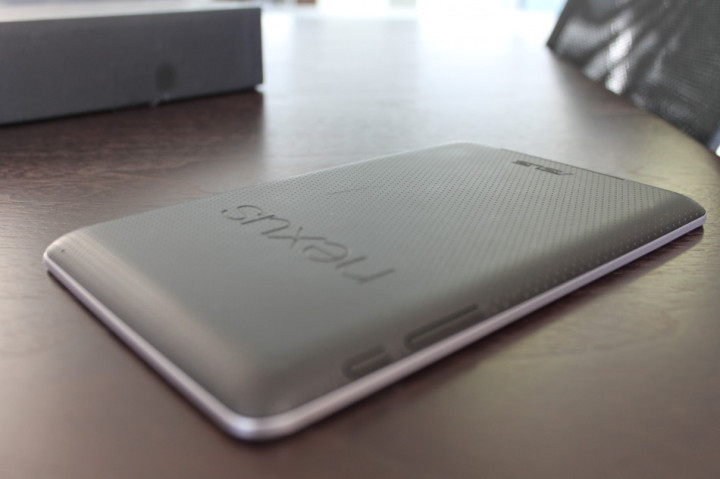 The screen is covered with scratch-resistant Corning Glass (not of the Gorilla variety) and this is hemmed in with a plastic silver band around the edge. While other manufacturers may have used aluminium here, it doesn't detract from the look, though it did scratch easily during our time with the tablet.
The bottom edge houses the microUSB charging/data transfer port and the headphone jack. Along the right-hand edge you'll find the volume rocker and power/screen lock button.
The rear of the Nexus 7 has been finished in a soft-touch, matt plastic which feel nice to hold and doesn't attract fingerprints - though it was prone to scratch a little. There only thing breaking the clean lines is the nexus logo, as there is no rear camera on the Nexus 7 - something we're not too upset by.
Overall the design is simple but effective, with the tablet having a small footprint (199 x 120mm) and though slightly chunkier than some tablets at 10.5mm, you really don't notice it.
Just about pocketable, the Nexus 7 is certainly portable and unlike the iPad and many other tablets, using it in one hand for extended periods did not leave us crippled.
Nexus 7: Hardware and performance
The Nexus 7 is powered by the default system-on-chip (SoC) for Android tablets these days, the Nvidia Tegra 3. It features a quad-core processor clocked at 1.3GHz which is paired with 1GB of RAM. This along with the updated Android 4.1 operating system means that everything trundles along nicely.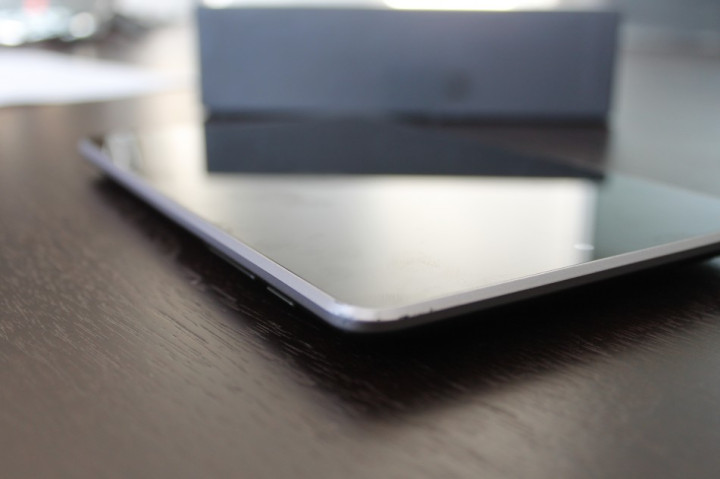 Video playback, even 1080p footage, was flawless and 3D games like Grand Theft Auto III was as good as we've seen on any tablet. You get an option of 8GB or 16GB storage volumes, but unfortunately there is no microSD card slot for expansion.
With Google making such a big play of the tablet's media capabilities, it is a shame that Google Music is not available in the UK yet. However, there are still plently of streaming options so you don't have to clog up the 8GB (or 16GB) of internal storage.
Spotify, Netflix, Rdio and even BBC iPlayer all let you stream movies, TV and music over your Wi-Fi connection, and you can even hook the Nexus 7 up to your home network to stream music from a NAS device.
The quality of the speakers is better than you might expect on first spying the small speaker grille, but you get no sense of stereo and while the top volume level is loud, we found it to be a lot less punchy than the iPad.
In terms of connectivity, you'll get Bluetooth, NFC and Wi-Fi N but there is no 3G variant of the Nexus 7, which does cause some issues for some of the features, such as Google Now and voice recognition.
In terms of battery life, the Nexus 7 punches above its size by giving you around eight-and-a-half hours of video playback (with brightness at 50 percent) which is not world beating, but decent for a tablet of this size.
Nexus 7: Screen
Probably the most important aspect of any tablet is its screen, and Google has done well to manage to put such a good screen into a tablet costing just £160.
The IPS LCD screen has a resolution of 800 x 1280 (identical to the Kindle Fire HD) giving it a pixel density of 216ppi. This make the screen nice and sharp and has good colours. There is very little colour shift when viewed from an angle, which is good for a tablet which is viewed a lot while on the move.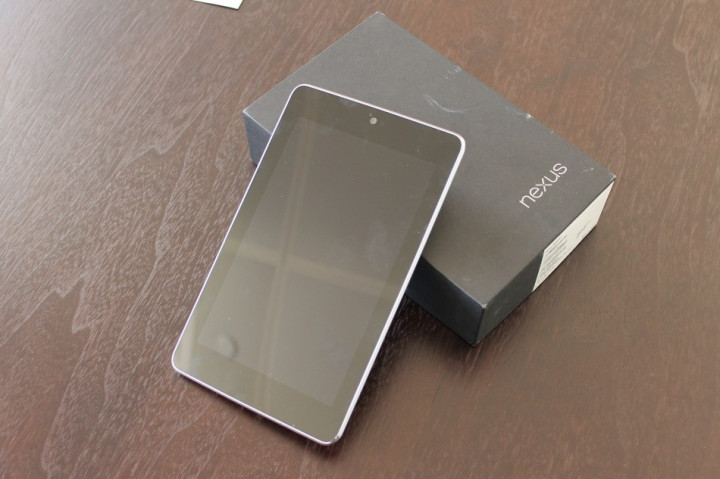 It does however suffer from some contrast shift and viewing in directly sunlight is not a good experience and should be avoided. The screen just isn't bright enough and to get the best out of the high resolution and good contrast, you'll need to be in a dimly lit toom.
There were some reports initially of the Nexus 7's screen protruding from the chassis, but we've seen nothing of that.
Video playback is great but native support for codecs is pretty abysmal. However, once we had downloaded a video player from Google Play (such as DICE player) we could play back pretty much any codec we threw at it.
Nexus 7: Andriod Jelly Bean and Google Now
Being a Nexus device, this is the flagship for the latest version of Android, codenamed Jelly Bean. At its launch back in June Google played up the smoothness of the operating system, thank to an innovation called Project Butter.
This extra smoothness is achieved by "triple buffering in the graphical pipeline" to make sure that frame rates are consistent with interface animations. In real world terms it promises that navigating around the OS will be smoother and faster even if you have multiple apps open at once.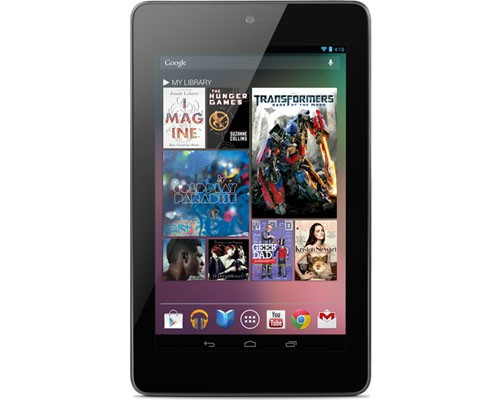 And while the step-up from Android 4.0 (Ice Cream Sandwich) wasn't ground breaking, we certainly felt as if the transitions and switching from one app to another was smoother and without any bugs, which hampered previous generations of Android. This is of course helped by the 1.3GHz quad-core processor inside.
Overall Jelly Bean is not much of a change compared to ICS in terms of user interface. A trio of Back, Home and App Switcher buttons sit at the bottom of the screen, above which sit the seven-icon shortcut bar.
As usual with Android, most things are customisable, including which apps are included in the shortcut bar as well as what apps and widgets are placed where on the homescreens.
One update Google has added, is to its voice recognition software. With the popularity of Siri, Google realised it needed to up its game and has made voice recognition a lot more powerful.
However, the big problem is that an internet connection is needed for it to work, and with a lack of 3G, it means the feature is not much good when you are away from a Wi-Fi hotspot.
When it does work, it works incredibly well, letting you search for whatever you want using your voice, and presenting the results in a handy card format, similar to Google Now.
One feature which has now been made available offline is voice dictation, letting you dictate messages or emails without a 3G of Wi-Fi connection. We found this to be extremely accurate, managing to write a pretty lengthy email without making a single mistake.
One of the main updates in Jelly Bean is Google Now (see video above), which is the latest update to Google's search functions. Google Now aims to tell you want you want to know, before you even know you need to know it.
Swipe up from the bottom of the screen to activate it and you are presented with a series of cards with information like the weather, public transport and a map of the local area at the top of the screen.
You can add other cards and swipe away old cards depending on your preferences, for the likes of film times, sports results etc. Google Now aims to learn what you like and relay the most relevant information to you in one place, quickly and easily.
The interface is nice and clean, giving you a graphical representation of where you are at the top of the panel which changes depending on time of day and the weather.
The learning part comes from Google Now monitoring what you are searching for on any of your Android devices, or indeed your laptop or PC if you are using Chrome and logged into Gmail. While this may all seem a bit like an invasion of privacy, it does work and you will be surprised/freaked out at the accuracy of the relevant information being displayed.
Again, the lack of a 3G connection is Google Now's downfall, meaning it will only update when in a Wi-Fi hotspot. That said, we are looking forward to trying Google Now out on a smartphone with constant 3G connection.
Nexus 7: Verdict
The Google Nexus 7 is a very impressive tablet. It is without a doubt the best 7in tablet we've seen to date, but with the 7in Kindle Fire HD set to lock horns with it in the UK next month, it may only hold that title for a short time.
For a £159 tablet the spec sheet is seriously impressive. Great build quality, a great screen, powerful processor and the latest version of Android (untouched by a third-party skin) all add up to make this a very attractive proposition.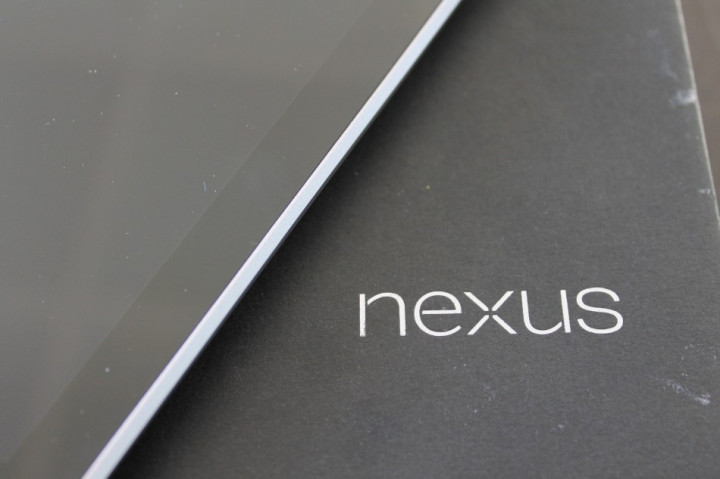 The lack of 3G will be a problem for some, as will the absence of a camera - though for us, the lack of a camera is not much of a loss.
What does hold it back however is the feeling at times that this is a big phone rather than a pocket-sized tablet. The problem of Android having to traverse both the smartphone and tablet form factors is not something which Google has fully resolved yet - at least not in the same way as Apple has managed with iOS.
Add to this a lack of tablet-specific apps and the overall experience is a little unfulfilled.
As a video, game and book consuming device, the Nexus 7 is great and at £159 you really cannot go wrong. If Android is ever to challenge the might of the iPad however, it still needs a lot of work.
Scores:
Screen: 9/10
Design: 8/10
Operating System: 7/10
Build Quality: 9/10
Value: 9/10
Overall: 9/10
The Good
Good value
Great build quality
Great Screen
Android 4.1
The Bad
No expanable memory
No 3G option
No camera