The Face Unlock security "Liveness Check" can be hacked by photo editing tricks.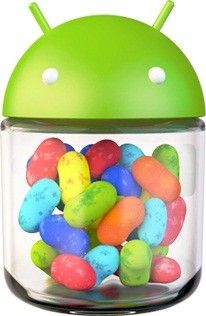 Google released the Android 4.0 Ice Cream Sandwich (ICS) back in November 2011. The ICS introduced the Face Unlock feature that allowed owners to unlock their smartphone using facial recognition software. Unfortunately, this feature was found to be insecure since the Face Unlock security on Samsung Galaxy S3 was easily tricked by showing it as static photo of the device's owner, according to earlier reports at IBTimes UK. When IBTimes UK contacted Samsung about the findings, the company responded with the following statement: "Face and voice unlock solution enhances security, where it requires you to say a command as well recognising a face. This helps to reduce the risk of unlocking the handset by Face Unlock through using a photograph. Yet, Face and voice unlock solution is still classified as a low-protection security feature."
"Therefore, users with sensitive information on their phone are advised to use higher-protection security features, such as pattern, pin, or password unlock."
In July, Google improved the security of its Face Unlock feature by introducing the blink option which is simply named "Liveness Check". Hence, the user should blink to unlock his/her smartphone. Again, the feature has been circumvented by editing the photo, according to Android Police. The technique seems to include at least three steps. First, find a clear photo of the device's owner. Now, use photo editor in order to cover his/her eyes with the matching skin tone. Lastly, flash the photo.
"Again, it's not as if anyone was seriously relying on the Face Unlock for security anyway, but this demonstration reinforces the fact that you should have a PIN or pattern unlock on your Android device if you keep any sensitive data handy," explains Android Police. Users should be alert that the Face Unlock can be easily hacked and that they can use other security features such as PIN, password or pattern unlock.
Google announced the Jelly Bean at Google I/O in San Francisco. The new version of Android operating system comes with major improvements and features.
Check out the video below, courtesy idaka82: