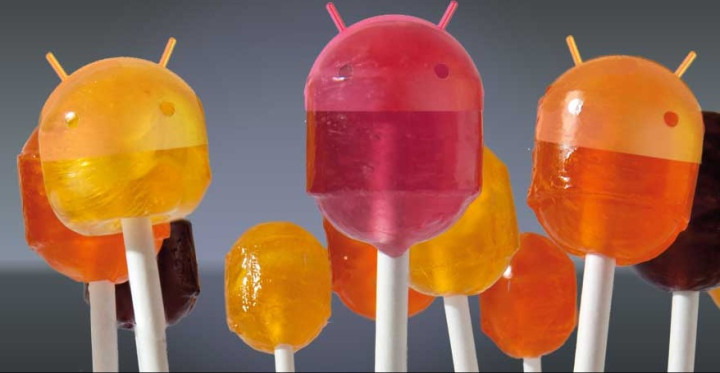 A new build version of Google's upcoming major Android release has been spotted.
Ever since it was unearthed, the next version of Android, called Android Lemon Meringue Pie or, Android LMP (Android 5.0), there has been a lot of excitement among Android fans.
Now, a new version of Android build has been spotted running on what is called by the developers as new Nexus 7. Developers often refer to the new Nexus 7 as the NexusV2 or, Nexus 7 2013 manufactured by Asus.
The build version has been identified as LRW50D, caught in the Chromium issue tracker, reports Myce.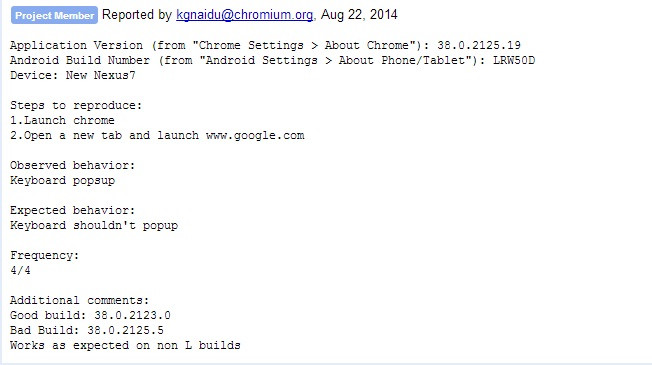 The LRW50D build represents a build code: The first letter "L" is the name of the release family, which is Lemon Meringue Pie. The second letter is the branch code that allows Google to identify the particular code branch the build was made from.
The next letter and the two-digit number, W50, are the date code. The letter W counts as quarters, while "A" stands for Q1 2009. The W is for Q3 2014. The two digits (50) denote days within the quarter, which means the W50 is 19 August, 2014.
The last letter of the build, "D", identifies as individual version related to the same date code. So D is the fourth version of that day.
However, the date codes, according to Google, are not the exact date on which a build was made and it is quite usual that minor variations are added to an existing build then reuse the same date code as the existing build.