Andy Murray on course to make injury return at the start of the 2018 season, Judy Murray reveals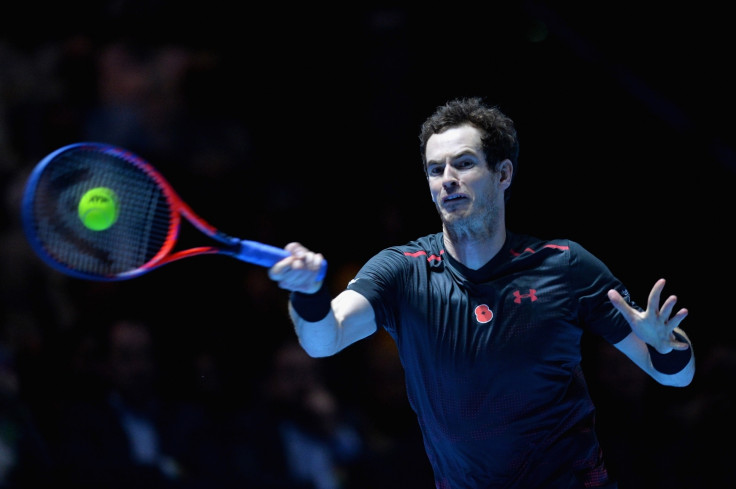 KEY POINTS
Murray is on course to return for the start of the 2018 season.
The Scot has not played competitively since ending his season after Wimbledon.
Judy Murray has confirmed that former world number one Andy Murray is on course to make a comeback from injury in the New Year.
The Scot ended his 2017 campaign after his quarter-final loss at Wimbledon owing to a long standing hip injury, but has since returned to the practice courts and even played an exhibition match with Roger Federer.
Murray reached the summit in the ATP men's singles ranking at the end of the 2016 campaign after winning a career best nine titles which included a second Wimbledon title and the ATP Finals in London. The 31-year-old, however, could not replicate his form this season as he struggled for form and fitness.
He managed just one title in 2017 before calling time on the season in July. He has been in rehabilitation for the last four months and Murray's mum is confident that he will return next season.
"He's good. He's on the mend," Murray told Radio 5Live, as quoted by the Express. "He's doing his rehab religiously as you would expect.
"Everything that everyone is telling him to do. He's getting himself ready for the next season," she added.
Meanwhile, Murray recently announced that he will be getting into management as he is keen to help budding British athletes in their transition from juniors to the senior ranks. He is keen to mentor them and provide them the right guidance and infrastructure to help them fulfil their potential.
The former world number one's mother has backed him to make an impact with his new venture. She cited the example of his mentoring of current British number three Kyle Edmund. The 22-year-old has been training with Murray for the last four years and the senior Murray believes that Edmund has benefited from the experience of working with her son.
"I've seen how influential he has been in the career of Kyle Edmund, for example," she said. "Taking Kyle with him on his training blocks in Miami since he was 17 or 18.
"For Kyle to be able to work alongside Andy, someone who is at the very top of the game and see how hard he works, who he surrounds himself with and the way he conducts himself and his business both on the court and away from the court.
"The quickest way to get good at something is to work alongside someone who is already excellent at what they do," Murray's mum added. "I've seen the impression that he's had on someone like Kyle and I know he genuinely wants to help British athletes by sharing his knowledge and his passion."