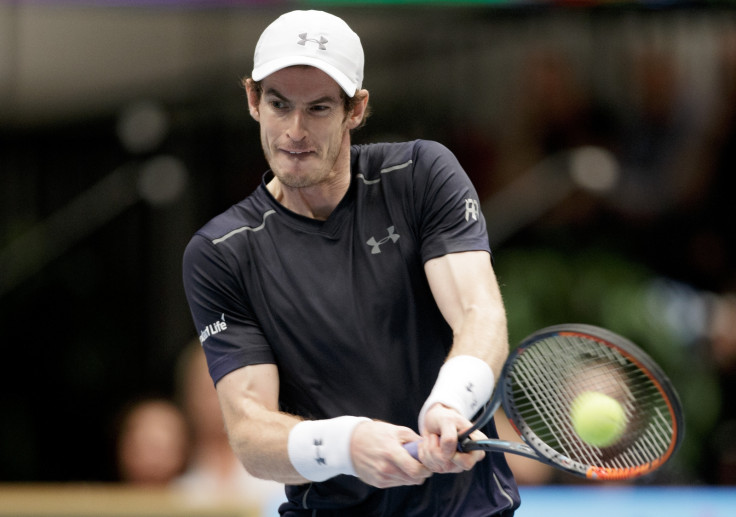 Andy Murray has reached the final of the Erste Bank Open in Vienna after David Ferrer pulled out of their semi-final with a leg injury. The 29-year-old will now face Jo-Wilfried Tsonga of France, who beat Ivo Karlovic 5-7 7-5 7-6 (8-6), in the final in Austria.
The result moves Murray, 29, one step closer to his ambition of becoming the world number one by the end of 2016. The Brit will leapfrog Novak Djokovic at the top of the world rankings with titles in Vienna and at next week's Paris Masters, assuming the Serb does not reach the final in Paris.
"Now I just try to get ready for the final, use today as a bit of rest day, practise a little bit on the centre court and then see what happens tomorrow," Murray said after the news was confirmed, according to the BBC.
Murray has an impressive record against Tsonga, having won 13 of his 15 matches against the Frenchman. Murray has never been top of the rankings during his career but could move to the summit of the game before the turn of the year.
Murray recently admitted he would love to become the number one-ranked player in the world. "I'd rather set the bar as high as possible and not quite achieve it," he said, according to BT Sport. "It's better to try to finish number one in the world and finish at two.
"I'd love to get to number one obviously but I think a lot of people are forgetting what Novak's done because he lost in the third round here. The last 18 months he's been unbelievable, he's hardly lost any matches at all so I know if I want to get there I'm going to have to try to win more matches against him."