Chelsea manager Antonio Conte says it is too early for Sir Alex Ferguson to write off his team's chances of winning the Premier League title this season.
Ferguson named his former team Manchester United, along with Manchester City, Liverpool, Arsenal and Tottenham, as the five teams capable of winning the title this season.
Conte said he respected Ferguson's opinion but insisted that his team had every chance of competing for the title if they continued to work as hard as they have in recent weeks.
Chelsea are fifth in the league standings, four points behind leaders Manchester City. They beat United 4-0 at Stamford Bridge in their last league outing on 23 October.
"I respect a lot what he said, but I know that we are working very well," Conte was quoted as saying by Sky Sports.
"I think now we are now in a good way to improve a lot and to become a team that can stay [in contention] until the end to get something.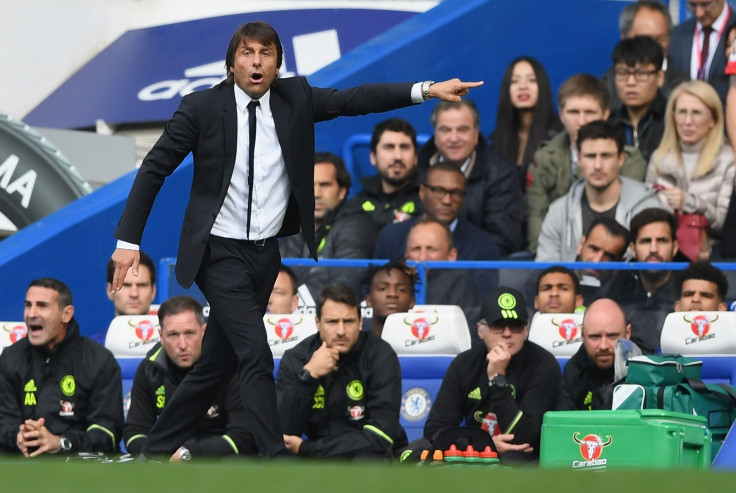 "Our ambition must be always to play to win every game. Always. It's important. I try to transfer this to my players in every moment, in every day, every week, in every game.
"We must be ambitious. But to be ambitious you must work a lot."
Conte also praised the impact midfielder N'Golo Kante had had at Chelsea since arriving from Leicester City in the summer.
"You can see in the last three games of the championship N'Golo could score three goals," the former Juventus manager said.
"He's a player that always arrives in the box. He has fantastic stamina, also good technique, good positioning, good personality. He's a very good player."
Chelsea will look to bounce back from the EFL Cup defeat against West Ham in midweek when they travel to St Mary's to face Southampton on 30 October.