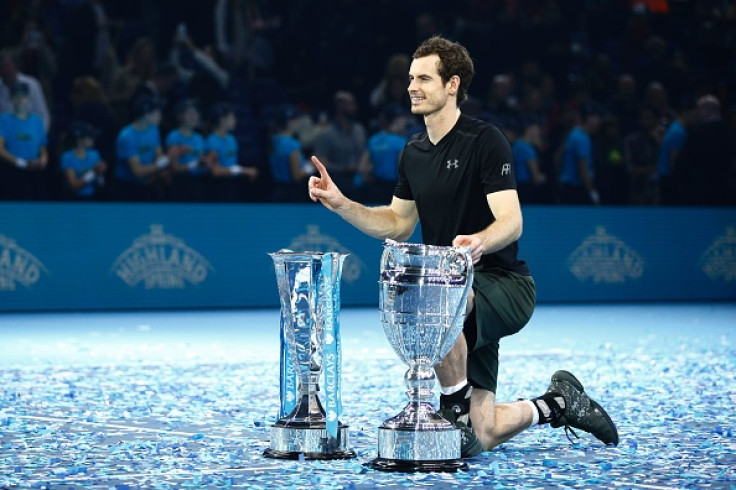 Andy Murray is aware that Novak Djokovic will want to get back to the top of the world rankings in 2017, and is therefore working on his game to be back in the best possible shape for the start of next season.
The Scot was crowned the 2016 BBC Sports Personality of the Year for the second year running on Sunday (18 December) after a spectacular 2016 campaign that saw Murray lift nine titles including a second Wimbledon title and second gold medal at the Rio Olympics. He is currently on a 26-game unbeaten streak that started at the China Open in the first week of October.
The three-time Grand Slam champion is keen to remain at the top of the world rankings after attaining it for the first time in his career following a dominant second half of the season. He is currently completing his pre-season training in Miami and will make his first appearance ahead of the 2017 season at the Mubadala World Tennis Championships in Abu Dhabi at the end of December.
Djokovic has been backed to return to the top of the world rankings by his now former coach Boris Becker, with whom he split earlier this month. With Rafael Nadal and Roger Federer targeting strong comebacks following a spell out with injury, the Scot will have his task cut out to maintain his place at the summit of the men's game.
"It's possible everything doesn't go perfectly next year and I need to be prepared. I know staying at the top is a really difficult thing to do. I'm not taking anything for granted," Murray said after winning his third overall BBC Sports Personality of the Year title, as quoted by BBC Sport.
"I'm sure Novak [Djokovic] will be wanting to get back to the top spot but it's taken me so long to get here that I want to stay there as long as I can, and that's why I'm over here now.
"I'm working on my game and trying to get myself in shape so I can start 2017 as best as possible," the Scot added.