Serena Williams has revealed she is willing to take on Andy Murray in a friendly, after the British number one suggested a match against the American in Las Vegas.
Murray wrote in his recent BBC Sport column that he feels people would be interested in watching men and women play each other to see how the styles match up. The Scot described Williams as an incredible player and admitted he would like to face her in Las Vegas.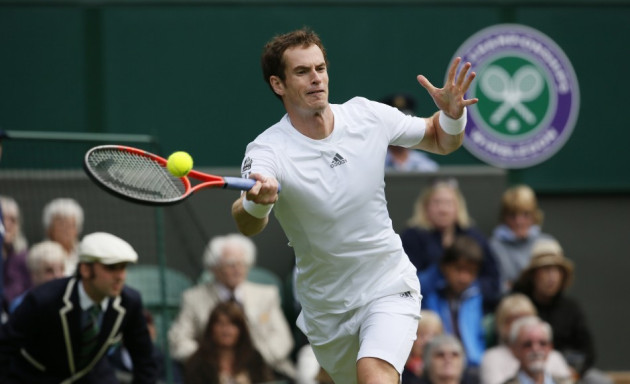 "I'd be up for it, why not? I've never hit with her but she's obviously an incredible player and I think people would be interested to see the men play against the women to see how the styles match up. It's happened in the past with Jimmy Connors and Martina Navratilova. How about Las Vegas as a venue?" Murray pointed out.
Williams has now responded to Murray's comments by saying she would be happy to take on the world number two, though he is one of the players she does not want to play against. She joked that the rules should be modified so she gets to play into a doubles court, including on serve, while the Brit should not serve at all.
"Really? He wants to play me? Is he sure? That would be fun. I doubt I'd win a point but it would be fun. Murray is one of the top three people I definitely don't want to play. But, yeah, maybe we can have a little bit of a showdown. That would be fine. I get alleys. He gets no serves. I get alleys on my serves, too. He gets no legs, yeah," the 31-year-old said.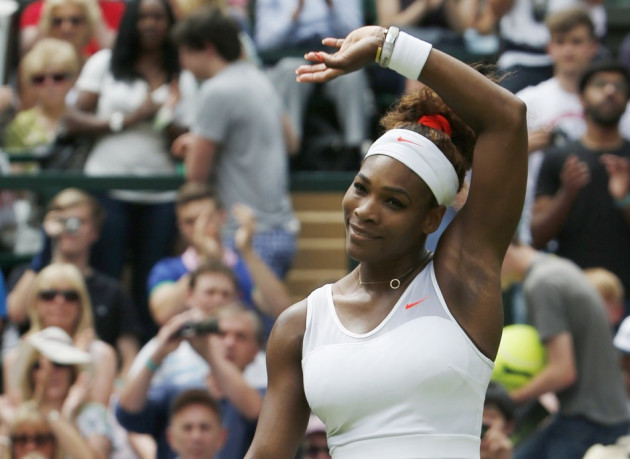 However, Williams insisted the match should be played on a clay surface, since Murray is a very strong player on grass and it would give him an advantage. "He loves grass. I do, too. But I'm going to definitely go clay," the five-time Wimbledon champion stressed.
A contest between the two would be reminiscent of the famous Battle of the Sexes in 1973, between Billie Jean King and Bobby Riggs.
World number one Novak Djokovic said the match would be fun to watch. The Serb, known for his imitations of fellow players such as Rafael Nadal and Maria Sharapova, added that he would also participate and take on the Russian. "In that case, I'll play Sharapova," he said.
Murray, Djokovic and Williams have all progressed to the third round of the 2013 Wimbledon Championships, while Sharapova crashed out.