Andy Murray is 'tired' and showing signs of 'tension' in his bid to be world No 1 says Gilles Simon
Murray has an opportunity to beat Novak Djokovic to become the new world No 1.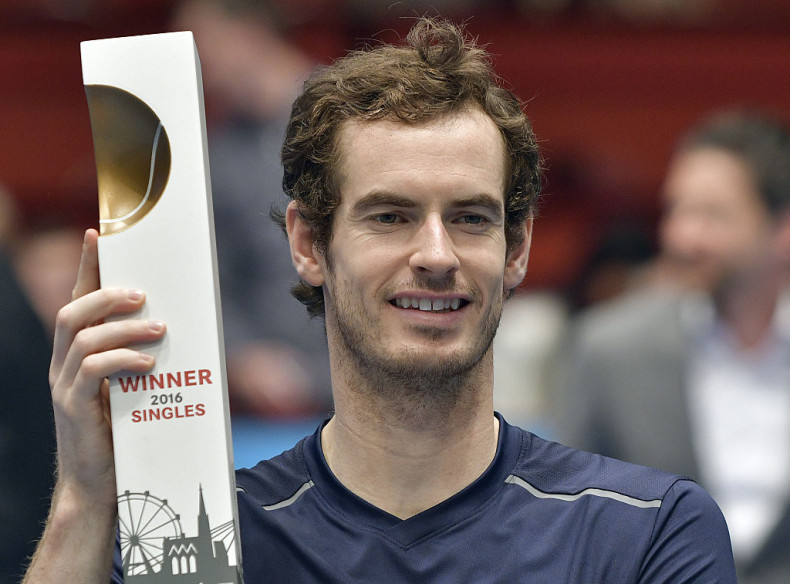 Tennis star Gilles Simon claims Andy Murray is a "bit tired" and is showing signs of tension in his bid to become the world No 1 in the Men's Singles category. The Scot has a chance to eclipse Novak Djokovic from the top spot in the 2016 BNP Paribas Masters.
The current world No 1 and Murray are taking part in the Paris Masters and the latter can beat Djokovic for the top spot, if he manages to win the tournament and the Serbian fails to make it to the final. He can also be the new No 1 if Djokovic fails to make it to the last four and Murray makes it to the final.
Murray has been in fine form since May 2016 and has managed to win 56 of the 61 matches played. In this process, he has won the 2016 Wimbledon and also clinched gold in the Rio 2016 Olympics.
Simon lost to Murray twice in October in Shanghai and Vienna, which was won by the British No 1. The Frenchman has warned Murray that he is exerting pressure on himself as he looks to beat Djokovic for the world No 1 spot.
"I think it is possible for him to become world No 1 but I sense that Murray is a bit tired. Not so much on his level of play or physically. But he is showing signs of tension," the Mirror quotes Simon as saying.
"He is talking to himself a lot and very early during a match at the moment, like when he imploded at Miami (in March).
"It is going to be very hard for him mentally because he is going to have to play very well in Paris and London. Of course he can finish as world No 1 because Novak does not have comprehensive insurance right now, but there is a long way to go."