Angel Di Maria is set to become a Manchester United player after a fee of £59.7m was agreed to sign the Real Madrid winger.
After the arrival of Marcos Rojo, Di Maria will become the fifth Argentine to join the Old Trafford club, following in the footsteps of Juan Sebastian Veron, Gabriel Heinz and Carlos Tevez.
But while the South American's hail from one the best football nations on the planet, their United careers were anything but trouble-free.
Ahead of Di Maria's prospective move, IBTimes UK looks at how United's Argentine imports fared at Old Trafford.
Juan Sebastian Veron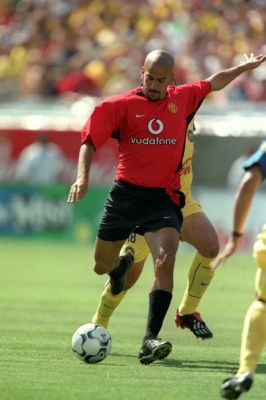 Signed from: Lazio
Date: July 2001
Cost: £28m - a then British record
Juan Sebastian Veron arrived at United with a reputation as one of the best midfielders in the world. Sir Alex Ferguson hoped his experience of football on the continent would help United's quest to add more European silverware to their cabinet. While Veron's talent, particularly his passing, was never in doubt, inconsistency led observers to doubt his ability to have an impact in the Premier League and Ferguson ended up selling Veron to Chelsea just two years later for £15m, where his career again stalled.
Success rating: 6/10
Gabriel Heinze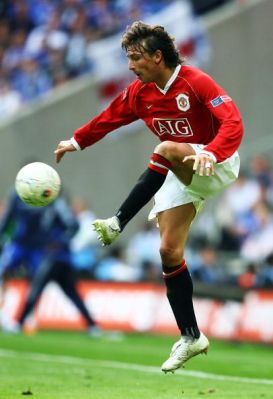 Signed from: Paris Saint-Germain
Date: June 2004
Cost: £7m
If Veron was criticised for not being combative enough, the same could not be said for left-back Gabriel Heinze. The tough-tackling defender quickly won over the United faithful by galloping up and down United's flank and snapping into challenges; he was named the club's Player of the Year in his first season. But things turned sour for Heinze after he picked up an injury in 2006, forcing United to sign Patrice Evra from Monaco, who later displaced the Argentine as the first-choice full-back. After winning a league title and league cup, he made the fatal mistake of demanding a transfer to rivals Liverpool and has been roundly booed by United fans ever since, despite ultimately leaving for Real Madrid.
Success rating: 7/10
Carlos Tevez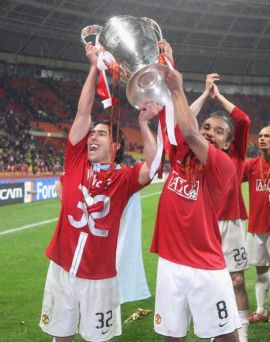 Signed from: West Ham
Date: August 2007
Cost: Two-year loan
The most successful Argentine to play for United to date. Carlos Tevez won two Premier League titles, the league cup and scored United's first penalty in their 2008 Champions League victory over Chelsea. Between Tevez, Wayne Rooney and Cristiano Ronaldo, the trio formed one of the most feared strike forces in the league - but the arrival of Dimitar Berbatov in 2008 reduced Tevez to cameo roles. Still, the Argentine scored a series of decisive goals as United retained the league crown and made it to a second consecutive Champions League final. When United got eventually round to offering him a five-year deal, Tevez joined Manchester City instead for a reported £47m.
Success rating: 8/10