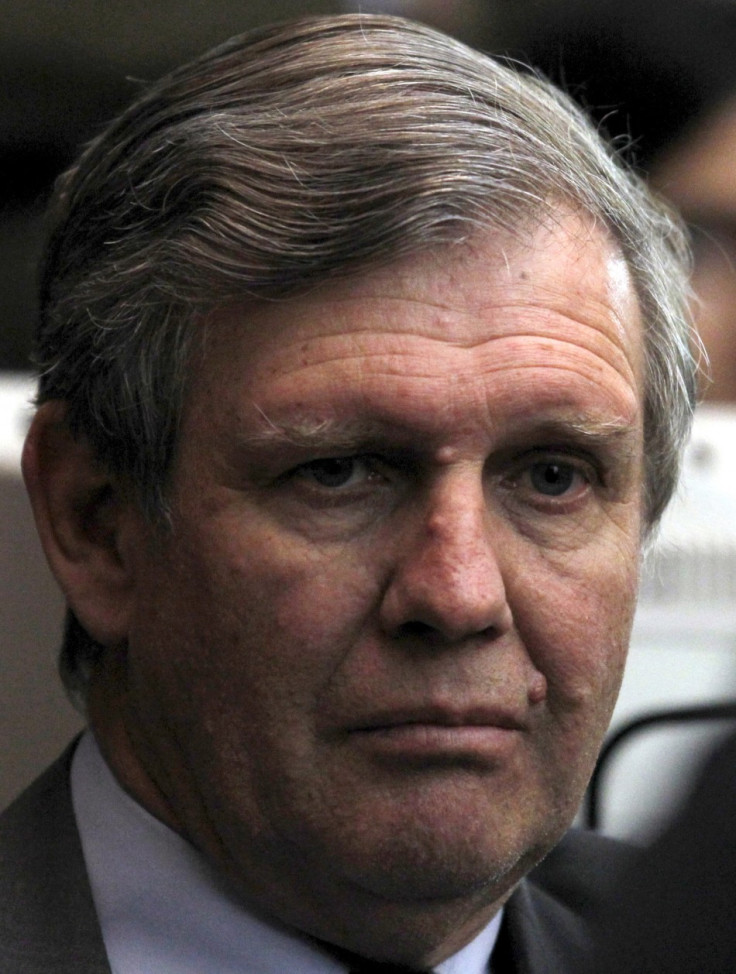 Alfredo Astiz, Argentina's former naval officer also known as "Blond Angel of Death" has been jailed for life for crimes against humanity during military rule in 1976-83, in one of the Latin American's biggest human rights cases.
Astiz,59, stood trial along with other former officials accused of horrendous crimes during their time at the ESMA Naval Mechanics School, where about 5,000 dissidents were detained and tortured during the 1976-1983 "Dirty War" dictatorship and was found guilty of torture, murder and forced disappearance.
Astiz' sentencing marked the end of a 22-month trial, which gripped Argentina's attention and saw 79 survivors give evidence and saw eleven other defendants being handed life sentences while four others were jailed for between 18 and 25 years.
His victims included two French nuns and the founders of the Mothers of the Plaza de Mayo human rights group.
The trial exposed the former officers' brutal methods as some of the victims were killed by firing squad while others were thrown into the Atlantic Ocean from planes.
Throughout the trial Astiz continued to shock public opinion by remaining emotionless, insisting he had acted to prevent Argentina from falling in the hands of left-wing "terrorism".
The sentences have been warmly welcomed by human rights campaigners and members of the public, after years of battle to bring the perpetrators to justice.
"We resisted. We never committed a crime. This is why this is just. They committed crimes. They are imprisoned," said Esma survivor Ricardo Coquet.
Astiz, symbolised for years the history of oppression imposed on Argentina during military rule, so his imprisonment will mark the end of an era of impunity for the former army officers.
Working as a naval intelligence officer, Astiz infiltrated the Mothers of the Plaza de Mayo human rights group, an organisation which helped find people who had been abducted by the security forces and used his time under cover to arrange the kidnap and murder of its three founders, which included Azucena Villaflor, Esther Ballestrino and Maria Ponce.
Astiz had also been convicted in absentia in France for the murder of French nuns Alice Domon and Leonie Duquet.