Angela Eagle will put herself forward for the Labour leadership as it emerged Jeremy Corbyn is reportedly keen to stand down but is being blocked by his allies on the hard-left who want to keep tight reins on the party.
Eagle, the former shadow business secretary can call on the support of the 51 MPs needed to challenge Corbyn in what will be a bruising battle after Corbyn defied calls from David Cameron, Ed Miliband and even his deputy, Tom Watson, to stand down.
However if there were another leadership contest, 45 out of 50 chairs and secretaries of local Labour parties would back Corbyn, BBC's Newsnight reported.
One person told the programme: "The MPs are living in their own little bubble. The orchestration of it is appalling, characterised by a total lack of democracy. They are dishonest. Jeremy should stand again. This is a fight for the soul of the party."
But it was reported that Corbyn himself does want to stand aside but he is being stopped from doing so by deputy John McDonnell and his communications chief, Seumas Milne. Watson ruled himself out of standing and blamed McDonnell for persuading Mr Corbyn to stay.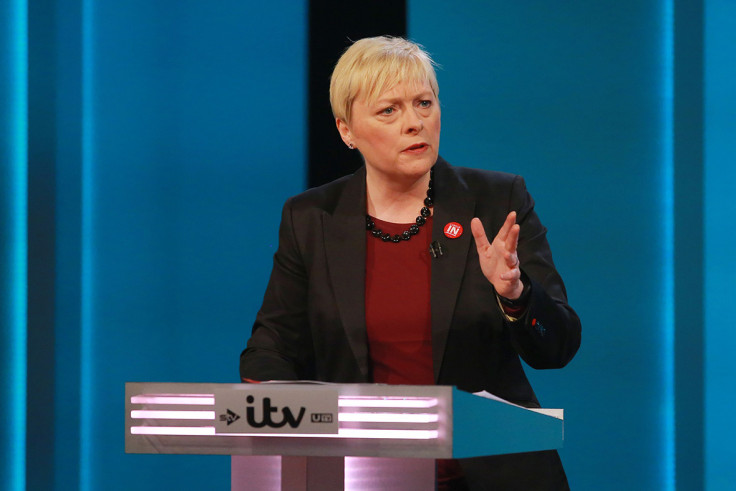 A source told The Times: "This stuff about him (Corbyn) wanting to leave but being persuaded to stay by Seumas and McDonnell is true". However McDonnell issued a denial, with his spokesman saying: "That allegation is ridiculous. Jeremy Corbyn is determined to carry out the job he was elected to do."
Union leaders backed Corbyn on Wednesday night (29 June) and said that he had a "resounding mandate" pointing out if there were a leadership contest, there would need to be the "proper procedures".
However a leaked e-mail from GMB general secretary Tim Roache, seen by the BBC, said he thought Corbyn's performance during the EU referendum campaign, was "lacklustre".
If there is a contest, a result is likely to be announced at Labour's party conference in September or soon beforehand.