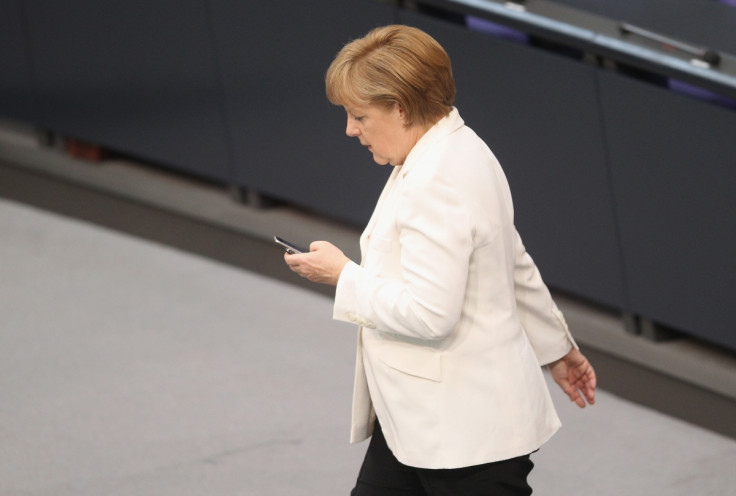 As if Angela Merkel's to-do list was not already full up with the rise of the far-right at recent elections and the Eurozone's continuing tribulations, the German leader was also expected to help make a pal rich on Who Wants to be a Millionaire.
One contestant revealed his extremely well-connected contacts book when he nominated German Chancellor Merkel as his phone-a-friend on the long-running TV quiz show.
Wolfgang Bosbach, a Christian Democrat Union politician, needed help on a €500,000 question about a washing machine from the Communist era of the nation's past.
Being born and raised on the western side of the Berlin Wall meant Bosbach had no clue about the WM66 washing machine and what meant it so special in some people's eyes. It dated from the era when the eastern part of Germany was named the GDR and took orders from Moscow.
So who better than east-German born Merkel to answer such a question? After all, the hugely successful stateswoman cultivates an image as a sort of national 'Mutter' so answering a question about an obscure German household appliance would be a great way to burnish those homely credentials.
Bosbach pulled out a mobile and with a flourish declared "Who should I call other than the chancellor?" Alas for Bosbach, his pleading call for help went unanswered by Merkel, who didn't pick up the phone to her party colleague.
She only got in touch later, long after Bosbach's turn in the hotseat was finished, asking him: "I couldn't pick up. What's the matter?"
But by then, Bosbach had ducked the question and opted to take the money. It turns out a WM66 had the unlikely ability to boil meat as well as clean clothes. But given the standards of Soviet manufacturing, it may have boiled the clothes and sent the dinner through a spin cycle.
Here is the WM66 in all its Soviet-era glory. 'Forward, workers,' indeed!