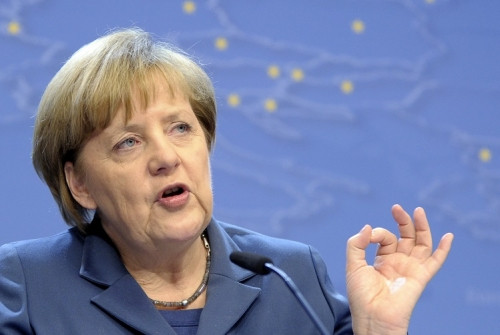 German Chancellor Angela Merkel said Russia will continue to be a member of the G8, denying media reports that the country was booted out of the group after it signed a treaty to annex the breakaway region of Crimea.
Merkel noted that there are only plans to suspend the G8 summit in Russia's Sochi. She was speaking at a joint press conference with visiting Portuguese Prime Minister Pedro Passos Coelho.
"Apart from that, no decisions have been taken," she added.
Italy's Minister of Foreign Affairs Federica Mogherini noted that the G8 format still remains the same.
"In recent days, partners from the big seven already took the decision on suspending participation in preparing the G8 summit in Sochi. However, this refers to suspending work in the big eight format, but not to the abolishment of the format itself," Mogherini said.
Earlier, French Minister of Foreign Affairs Laurent Fabius said that western states agreed to suspend Russia's participation in G8.
"As for G8, we decided to suspend Russia's membership," Fabius said live on radio station Europe-1.
"All seven leading world powers, except Russia, are expected to meet," he added.
The G8 consists of eight industrialised nations in the world including Russia, the US, Canada, France, Germany, Italy, Japan and Britain.
Earlier the member countries, the European Council and the European Commission issued a joint statement that they are suspending preparations for a summit scheduled for June in the Russian resort city of Sochi. They said the decision was due to Russia's stance on Ukraine, supporting the pro-Russia movement in Crimea.
Russian President Vladimir Putin previously signed a treaty formally adding the Crimean peninsula to Russian territory. Subsequently, the US and European Union announced sanctions on Russia.
Russian Foreign Minister Sergei Lavrov has earlier warned the West it will face consequences over the "absolutely unacceptable" sanctions imposed on Moscow following its Crimea annexation.
"The sanctions introduced by the United States and the European Union are absolutely unacceptable and will not be left without consequences," Lavrov said.