Angelina Jolie was close to tears at the 'End Sexual Violence in Conflict' summit in London, as she listened to victims of sexual assault describe their experiences.
The Maleficent star co-hosted the three day event with Foreign Secretary William Hague.
Jolie was visibly moved, her eyes welling up as she listened to the graphic accounts of the women.
She spent time with the women, discussing the issues they face and embracing delegates as she struggled to contain her emotions.
The actress, who is a UN Special Envoy of the United Nations High Commissioner for Refugees, looked at products made by women and sold by the International Campaign to Stop Rape and Gender Violence to support victims of violence.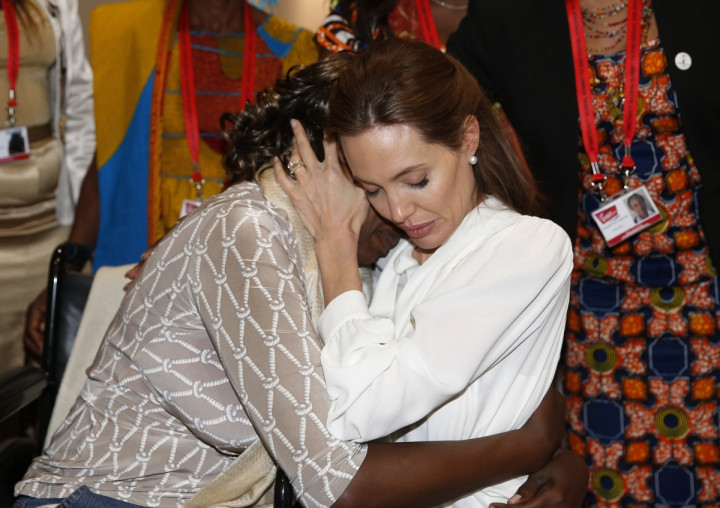 The summit has seen diplomats, officials and non-profit representatives from more than 100 countries gather to press for the rights of victims of sexual violence — women, men and children alike.
The Hollywood star said she wanted to dedicate the conference to a rape victim she and Hague recently met in Bosnia.
"She felt that having had no justice for her particular crime, in her particular situation, and having seen the actual man who raped her on the streets free, she really felt abandoned by the world," Jolie said. "This day is for her."
Speaking on BBC Radio 4's Women's Hour the actress explained how she came to be involved in the campaign to end sexual violence in conflict.
"I've met survivors and spent time with them. I'd heard their stories and became very emotionally involved and I thought – what can I possibly do to help," she said.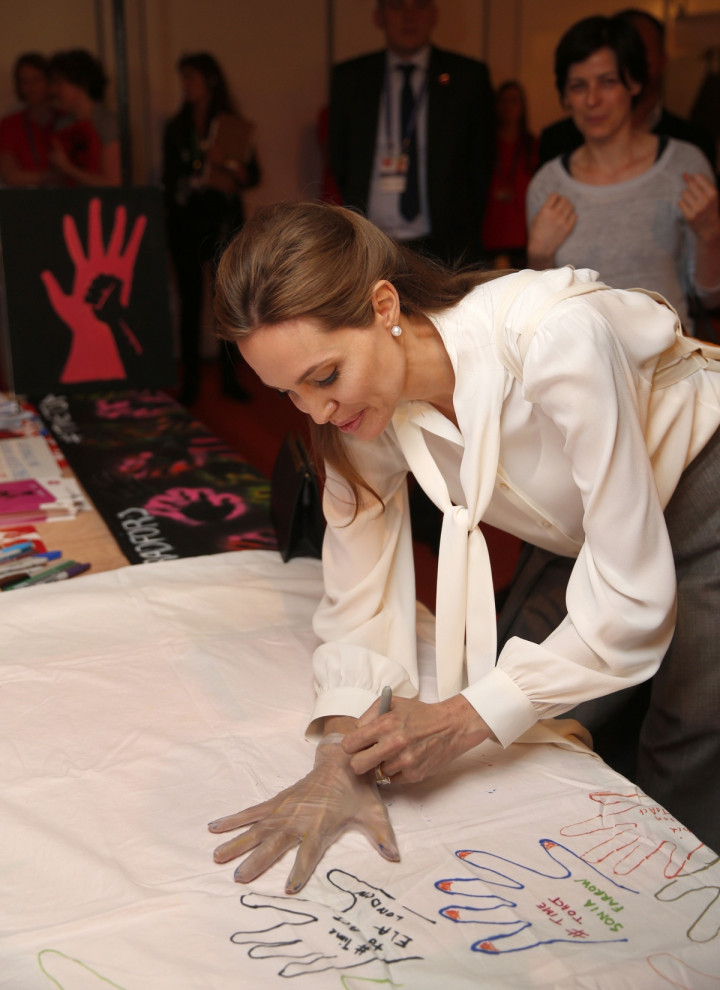 Launching the three day summit the largest ever held on subject of sexual violence in war, Jolie addressed over 300 international government ministers, delivering a powerful speech in which she highlighted the widespread use of rape as a weapon of war.
She said: "It is a myth that rape is an inevitable part of conflict. There is nothing inevitable about it. It is a weapon of war aimed at civilians."
"This whole subject has been taboo for far too long. War zone rape is a crime that thrives on silence and denial.
"The stigma harms survivors and causes feelings of shame and worthlessness. It feeds ignorance, such as the notion that rape has anything to do with normal sexual impulses.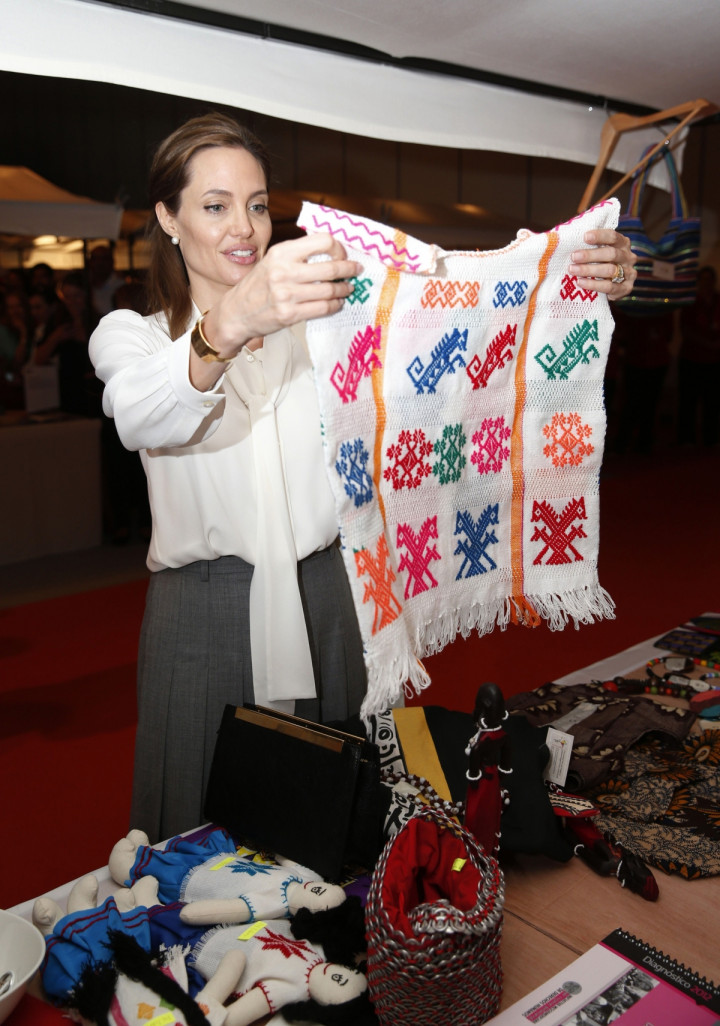 "But most of all, it allows the rapist to get away with it. They feel above the law because the law rarely touches them and society tolerates them."
Hague and Jolie, who have been campaigning on the issue of sexual violence for two years, are set to launch a guidance document on best practices to help strengthen prosecutions for rape in conflicts. Hague will also host a meeting on Thursday (12 June) on tackling Boko Haram, the Islamic terror group who abducted more than 300 schoolgirls and young women in Nigeria in April.
Hague said that the UK will pledge a further £6 million ($10 million) to help survivors of sexual violence in conflict.