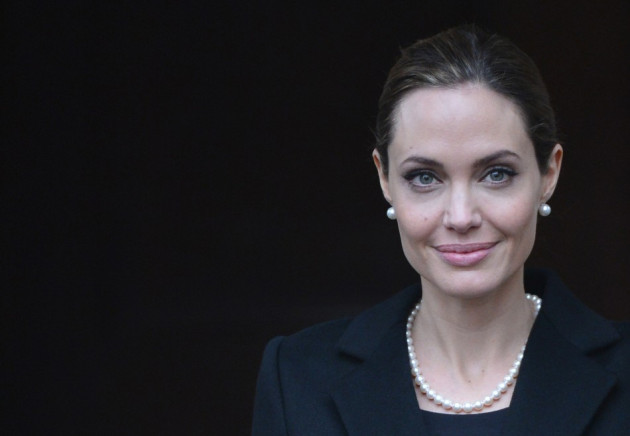 G8 members pledged to work to put an end to sexual violence in conflict at the group's summit in London, gaining the praise of the UN special envoy Angelina Jolie who was also present at the event.
The gathering of the world's most powerful nations announced it has agreed to consider rape in conflict a war crime and a grave breach of the Geneva Convention, and promised £23m in funds to tackle sexual violence in conflict and violence against women and girls.
"It is encouraging to see men in leadership positions speaking out against rape. Rape is not a women's issue, or a humanitarian issue, it is a global issue," Jolie said.
"Hundreds of thousands of women and children have been sexually assaulted, tortured, or forced into sexual slavery in the wars of our generation. Time and again the world has failed to prevent this abuse, or to hold attackers accountable.
"Today I believe that their voices have been heard, and that we finally have some hope to offer them," she said.
Jolie teamed up with UK Foreign Secretary William Hague and the UN's special representative on sexual violence in conflict, Zanab Bangora, to gather G8 members' support.
"Our goal must be a world in which it is inconceivable that thousands of women, children and men can be raped in the course of a conflict, because an international framework of deterrence and accountability makes it impossible," Hague said.
The foreign ministers of the G8 countries (UK, Italy, France, US, Russia, Japan, Canada and Germany) also agreed to back a comprehensive International Protocol for investigating and prosecuting such crimes, and in ousting amnesty for sexual violence in peace agreements.
"Now that we have put war zone rape on the international agenda, it must never slip off it again and must be given even greater prominence," Hague said. "This declaration is a milestone in that effort and a turning point in our collective history."