The sale of soft toys, board games and children's lunch boxes now accounts for almost half of Angry Birds creator Rovio's annual revenue, as the company's total income doubles in 2012.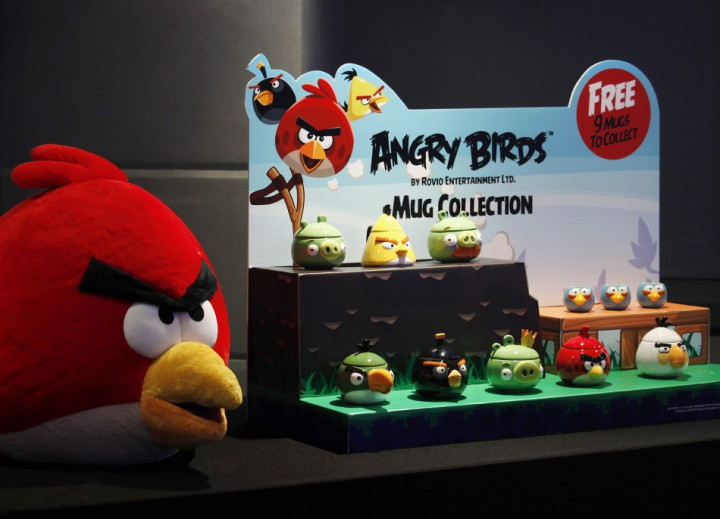 Just over three years after the first Angry Birds game arrived in the iOS App Store, developer Rovio posted 2012 revenues of €152.2m (£129m), 101 percent higher than in 2011, and a net profit after tax of €55.5m, up from €35.4m.
Rovio launched four new games in 2012: Angry Birds Space, Angry Birds Star Wars and Bad Piggies, as well as Amazing Alex, which the Finnish company bought in and redesigned, but it was a three-fold growth in consumer product sales that shows the continued strength of the Angry Birds brand.
Products such as plush toys, board games, clothes and lunch boxes with the Angry Birds branding accounted for 45 percent of Rovio's total revenue, up from 30 percent last year, as income from this sector tripled from €22.6m to €68.5m.
During 2012 the number of Rovio employees grew from 224 to 518 and the company reported total downloads to have grown from one billion to 1.7 billion; Rovio's games are played by 263 million users each month.
"Rovio has grown from a phenomenon to a very successful global business," chief executive officer Mikael Hed said. "In 2010 we set out to build an entertainment company and after last years performance we are on a strong path to achieve our goals."
As well as selling branded clothing and other products, Rovio earns revenue from game sales, virtual goods purchased within the games, and advertising placed in free versions of its games.
Hed added: "In addition to our successful games portfolio we recently launched our first Angry Birds Toons series through third party partners and our own in-game distribution channel. We will continue to strengthen our position in the entertainment business through continuing to innovate on our existing brands, exploring and creating new IP as well as exploring opportunities with external parties."
Looking forward, Rovio admits that a successful future will depend on launching new titles and keeping its fans engaged with its games. Having built up a reputation for being 'the Angry Birds creator', Rovio may have to venture further away from its bird-throwing roots and Bad Piggies spin-off if it is to keep gamers coming back for more.