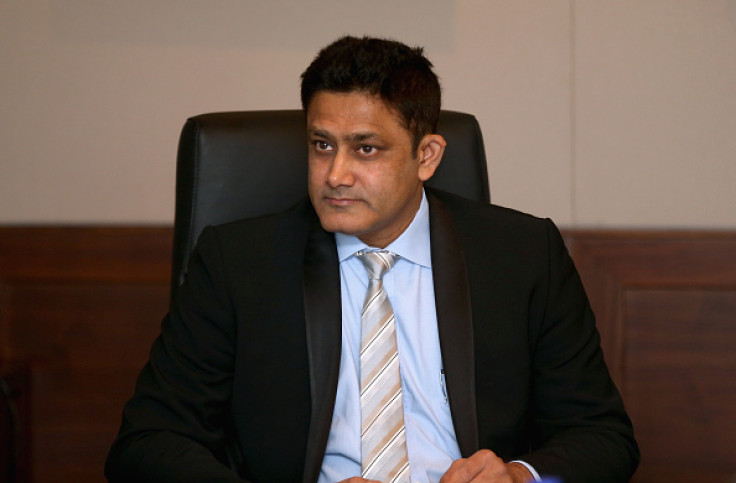 Former Test captain Anil Kumble was named the new coach of the Indian cricket team by the Board of Control for Cricket in India (BCCI) on 23 June. The legendary spinner has been appointed on a one-year contract, with India's four-Test tour of West Indies in July set to be his first assignment.
Kumble is India's highest wicket-taker in Test cricket and ended his 18-year career with 619 wickets from 132 matches, which also saw him become only the second bowler to take all 10 wickets in an innings, when he devastated arch-rivals Pakistan at New Delhi in 1999.
"The CAC recommended a few names to the BCCI. After discussions with various stakeholders we have taken the final call that for the next one year Anil Kumble will be the head coach", BCCI president Anurag Thakur said, as quoted by ESPNCricinfo.
"The CAC looked into all applications. They have shortlisted a few names which were suggested by the BCCI. When the names came to us we discussed with various other stakeholders in the board, in the team and then you finally take a call on various experience of the candidates. All of the shortlisted names worked with various teams, in the IPL, in various cricket boards, as well as state units. So, you take feedback not only from one sector, you take feedback from all stakeholders. We have taken a little more time, but we wanted to be more transparent and wanted to pick the best," he added.
The spin great was chosen from a list of 57 applicants, which was later trimmed to 21 and presented to the Cricket Advisory Committee (CAC) compromising of Sachin Tendulkar, Sourav Ganguly and VVS Laxman. Though Kumble's name was not in the 21-man list, the CAC had asked to include his name, which tipped the scales in his favour.
Speaking to the media after his appointment, Kumble said, "It's a great honour to be back again in the Indian dressing room in a different role and in a different capacity. It's a huge responsibility, I have always put my hands up for challenges and I am ready to take up this role."