Germany to Ban Zoophiles as Bestiality Increases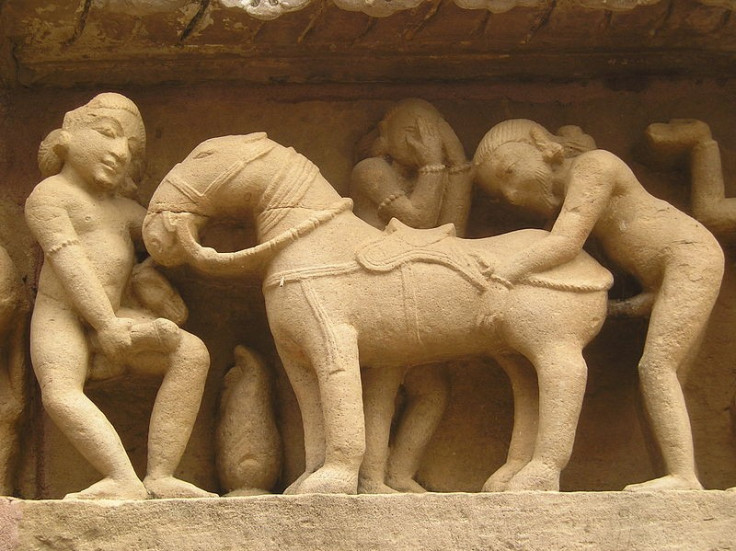 Germany plans to outlaw Zoophilia, a practice of humans having sex with animals (bestiality), despite protests from groups promoting the practice.
The German coalition government has sanctioned a fine of up to €25,000 against anyone who attempts to or have sexual acts with animals, German daily Taz reported.
A proposed ban on sex with animals will be an amendment to the German Animal Welfare Act. The decision comes almost three months after Germany's Agriculture Minister Ilse Aigner promised that sex with animals should be deemed an offence and a punishable act in the future. She said that any person causing injuries to animals by such practices should be fined.
"The coalition wants to ban use of animals for sexual activities or sexual acts of third parties, thereby forcing artwidrigem behaviour," said Hans-Michael Goldmann, the chairman of the Agriculture Committee.
The amendment is to to be put to the Bundestag in December.
Passing of the law banning sex with animals will reinstate a similar, old law that existed in Germany until 1969, when sex with animals was considered unnatural and was illegal.
100,000 Zoophiles in Germany

The German Zoophilia group Zeta (Zoophiles committed to tolerance and enlightenment) opposes the proposed amendment.
Zeta chairman Michael Kiok, 52, who says he is "emotionally and sexually" attracted to his dog, Cessie, told the Taz: "I guess we are more than 100,000 zoophiles in Germany, "but added many are in hiding.
"For some, their pet is a beloved life partner, with whom they have sex. For the other, the animal is sexual partners, especially. Very important: With people who torture animals, zoophiles have nothing to do with.
An animal can show exactly what it wants and what it does not want. And it shows that whatsoever. When I look at my dog, I know immediately what is going on. Animals are much easier to understand than, say, women.
Animals are not children. Adult animals have an adult sexuality, which they want to live. Animals live in the here and now. If they are doing well and they have fun, they get no later psychological problems."
His comments have drawn criticism from the German animal welfare groups.
Anyone who takes such behaviour of animals as a justification to satisfy his own sexual desire in them needed urgently a therapist," Thomas Schroeder, president of the German Animal Welfare said.
However, Schroeder who is completely against sexual practices with animals also said that the ban was just a way of government to cover up many of its shortcomings in the animal welfare work areas such as animal husbandry, breeding, torturing of animals and the use of animals in circuses.
"The ban was only a fig leaf to cover up the failure to act in many other areas of animal welfare. We think it is inconsistent to evaluate such behavior only as a misdemeanor and punishable by a fine," he said.
Evidences of man practicing sexual intercourse with animals can be traced back to prehistoric times. A cave painting from 8000 BC in Italy depicts a man having intercourse with what appears to be a donkey. A similar image is present in the form of stone carvings on the exteriors of India's ancient Khajuraho temple.
© Copyright IBTimes 2023. All rights reserved.