Anonymous, the hacktivist collective that has occupied much of the world's news headlines in the recent past, have been trumpeting the news that "something big" is set to be unleashed on the Internet and their enemies.
An earlier IBTimes UK article reported on the forthcoming announcement. Specifically, the tweet read: "Stay tuned for a MASSIVE announcement from #Anonymous, coming later this week."
Now, however, it appears that the date for that "massive" moment is close at hand... very close, in fact.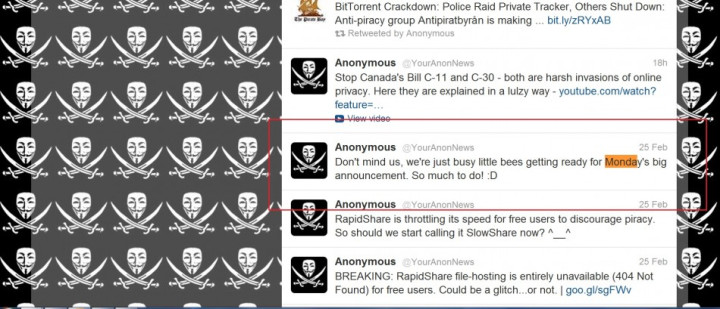 There have been numerous hints over the past day or so that Monday (Feb. 27) is to be the big day that the hacktivist group promised "massive" events on.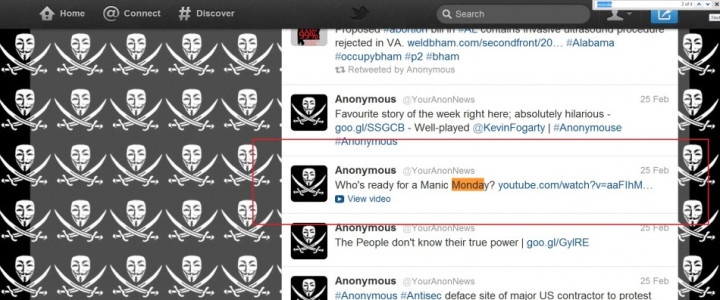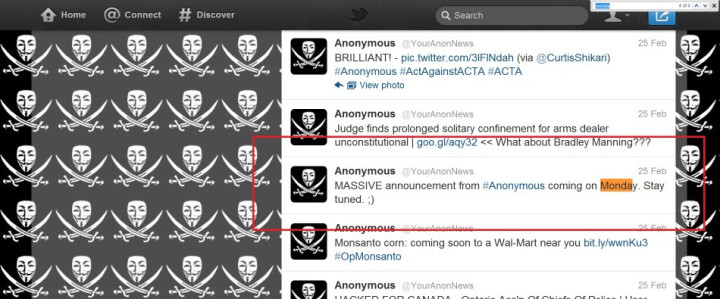 So... now all we can do is wait and see what Anonymous has up their sleeve. Whatever it may be, the world's governments and leading power players can be sure it probably will not be good news for them...