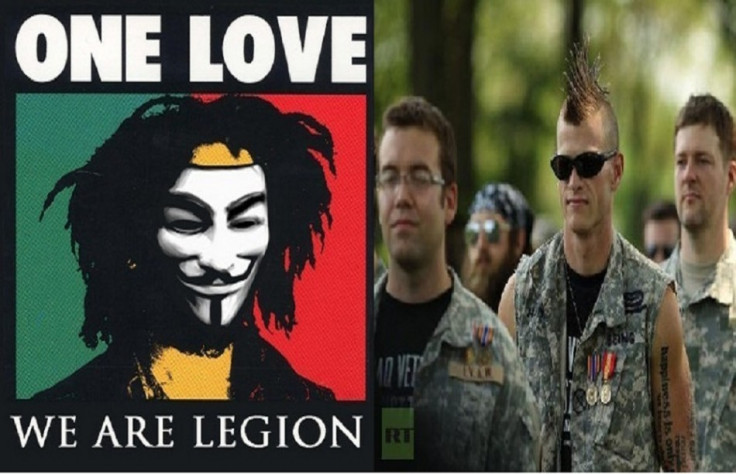 Anonymous has attacked and taken down the websites belonging to the city of Chicago and the Chicago police in solidarity with anti-Nato protesters.
The main portals for the city of Chicago and the Chicago police department were unavailable due to the DDoS attack.
A member of the hacking collective called AntiS3curityOPS claimed responsibility for the attack with a YouTube video, which was later removed.
"This is not a time to have our differences divide us, this is a time we all need to come together and rally around our brothers and sisters bravely in the streets of Chicago risking their lives to make the one voice they have heard," the video said.
"We are actively engaged in actions against the Chicago police department, and encourage anyone to take up the cause and use the AntiS3curityOPS Anonymous banner. For those able, chicagopolice.org should be fired upon as much as possible."
Thousands of people marched through downtown Chicago at the weekend to voice their anger about war, climate change and other complaints against world leaders gathered for a Nato summit.
Protesters included peace activists, war veterans and members of Occupy Chicago.
A small group of demonstrators clashed with police who tried to keep them away from the convention centre, where Nato leaders were meeting. Officers swung their batons at protesters attempting to break a standoff.
The protests resulted in 45 people being arrested and four officers suffering injuries.
Some participants called for the dissolution of Nato, the 63-year-old military alliance that is holding its 25th formal meeting in Chicago. It is the first time the summit has been held in a US city other than Washington.
World leaders at the meeting planned to discuss the war in Afghanistan, European missile defence and other international security matters.
Reports indicate that the Nato official website was also taken offline, as announced by AnonAteam.
"#TangoDown http://www.nato.int/ @NATO One-One censorship from #ATeam @DwayneV1x @AnonSkill @UKAnonymous2012 @minilulz @iblametom @ZDNetUK," he tweeted.
Occupy Chicago Protest: 130 Arrested