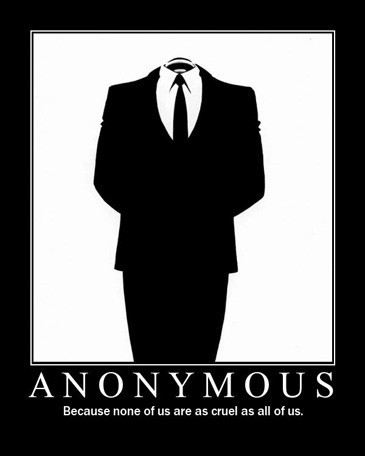 Peter Gibson has been charged with conspiring to mount a Distributed Denial of Service attack, reports The Telegraph.
The student living in Hartlepool, UK was accused of the charges in April, then consequently arrested under the Criminal Law Act 1977 by officers from the Met's police Central e-Crime Unit (PCeU)
In a statement the The Met Police said that Peter David Gibson has been charged with:
"Conspiracy to do an unauthorised act in relation to a computer, with intent to impair the operation of any computer or prevent or hinder access to any programme or data held in a computer" quoted Computer Business.
Gibson, 22, will appear on bail at Westminster Magistrates' Court on 7 September.
The cyber-attacks are said to have encompass a tactic of overloading servers with traffic consequently forcing the targeted websites to close down.
Victims of Anonymous's service attacks include MasterCard, PayPal, The Sun and Visa.
The online activist group Anonymous run on a principle of free speech, digitally protesting against anyone they believe to be threatening this universal right.
Four other men aged between 15-26, have been arrested and remain on police bail, while a fifth was earlier this month released with no further action, said The Telegraph.
Authorities in the U.S. have also arrested 16 people in July following the January attacks, reports Computer Business.
Speaking to The TelegraphDet Supt Charlie McMurdie, the head of PCeU, said that "what they're doing isn't civil disobedience, it's a serious crime."