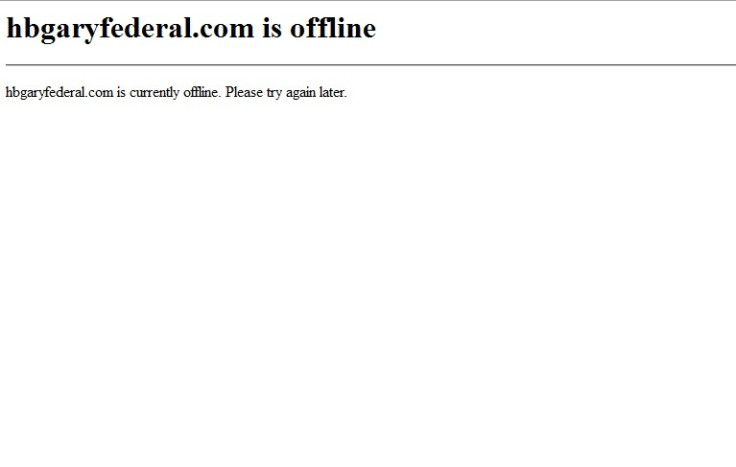 Carrying on its AntiSec campain Anonymous hackers have taken down the websites of HB Gary, Rootkit and the International Revenue Code.
The news of the attacks first went up earlier this week when the collective issued a series of Tweets revealing that the three websites were down: "http://ircfederal.com | http://hbgaryfederal.com | http://rootkit.com | Race is still on, who comes back first? Place your bets! #AntiSec." At the time of writing all three of the websites were still down.
The attack was credited as being a part of Anonymous' ongoing AntiSec campaign. The campaign has seen the hacking collective target numerous government departments and companies.
Most recently the group has claimed responsibility for attacks on U.S. Military defence contractor Booz Allen Hamilton and biotech giant Monsanto.
The group is yet to release a statement about the attacks. Though, given the group's previous operations, it is likely the sites were taken down using Distributed Denial of Service attacks.
DDoS attacks take down networks and websites by overloading them with requests. Such attacks are commonly used by Anonymous, which has used the tactic on Spanish, Turkish and Italian government owned websites.
The recent assault isn't the first time Anonymous hackers have targeted HB Gary Federal. The government-contracted internet security company came under-fire from Anonymous before for its actions during the Wikileaks scandal -- the company reportedly went so far as to threaten to enact cyber attacks on Wikileaks.
All three of the departments and companies targeted declined to comment on Anonymous' most recent attack.