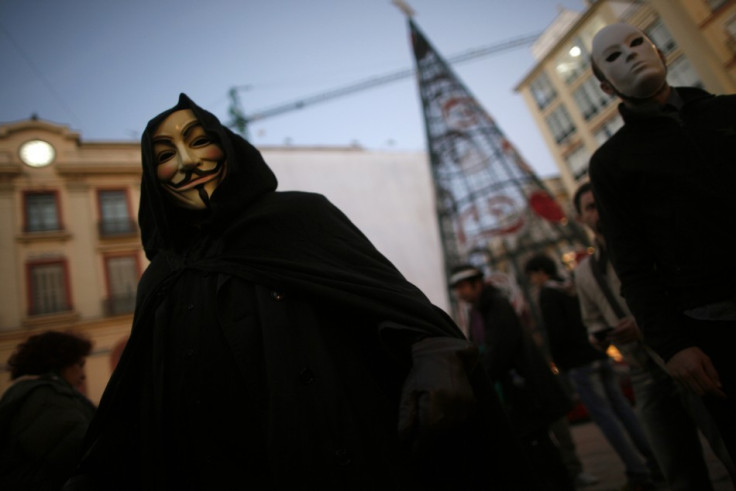 A member of the online activist movement Anonymous who was kidnapped last month in Mexico by a ruthless drug cartel has been released, a spokesman for the organisation said.
In what appears as an unexpected victory over Los Zetas, one of the most violent criminal groups in Mexico, Anonymous spokesman Barrett Brown has also maintained that they may publish alleged 25,000 Mexican government emails containing the names of Zetas names and associates.
Anonymous launched OpCartel operation last month with a YouTube video in response to the alleged kidnapping of one of its members near Veracruz stadium. The operation, aimed at taking down the violent Mexican drug cartel, raised serious concerns among Anoymous members in South America. Many argued in internet chat rooms that the risk of torture and death was too great to carry on. Several activists told the Mexican newspaper Milenio that the operation was cancelled out of safety concerns.
However, Brown, who has served as spokesman for different Anonymous operations, recently told CNET that, "Anonymous members in Mexico voted to resuscitate the operation after deciding that it was important to continue with the plan". He also issued a YouTube video saying that "the idea that one should not even criticise or bring attention to oneself in the face of some organization is worrisome to me; I don't think it's the right kind of thinking in general."
On Thursday he posted a message on the Pastebin website claiming that, "the Anon[ymous] who had been kidnapped last month by the Zetas has been released, although it appears that the Zetas concerned did not know that the individual was the Anon[ymous] whose release had been demanded by those who instigated #OpCartel". As a consequence of that, "no bargain has been fulfilled," Brown added.
"Meanwhile, those who have been in possession of the emails have promised to provide them to me alone, which is to say that everything that proceeds from now on is my own work, and not that of Anonymous," Brown continued. "Any reprisals against anyone other than myself, then, will have no effect."
"I will be proceeding carefully and with the assistance of several parties who are equipped to assess the contents of these e-mails and particularly those portions dealing with Zeta collaborators. I'll announce the next step in a few days," Brown concluded.
OpCartel is one of the most controversial operation the online "hacktivist" group has ever carried on. Arrests have been made in connection with Anonymous denial-of-service attacks against PayPal late last year and alleged theft of data from Sony Pictures Entertainment earlier this year. And the group has targeted numerous law enforcement agencies in the U.S. and elsewhere and even alleged child porn rings.