Anonymous targets the Bilderberg Group as OpIcarus transforms into Project Mayhem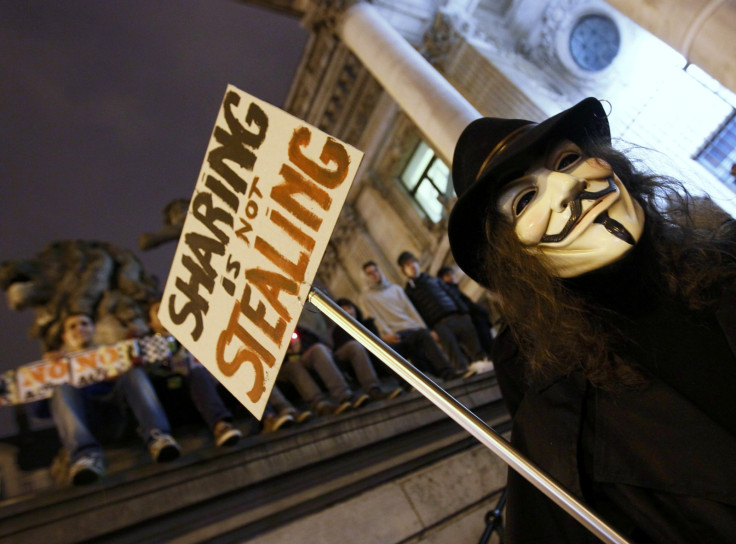 The Anonymous hacking collective is ramping up cyberattacks against stock exchanges and financial institutions across the group as part of phase three of its Operation Icarus campaign – currently dubbed Project Mayhem.
The previous phase, launched in May, was originally billed as a month-long attack against central banks that used distributed denial of service (DDoS) techniques to overwhelm servers with traffic. Now, it seems the operation is set to continue.
Branded with a fresh Fight Club-inspired title, a number of Anonymous-linked hackers launched the campaign by successfully disrupting the London Stock Exchange (LSE) for roughly two hours on 2 June.
In response, the LSE declined to comment on the incident and the City of London police said it was not informed about any such hacking cyberattack but that didn't stop the hackers from posting about the victory online.
Then, in a video posted to YouTube on 4 June, the group issued a call to (cyber) arms and posted a link to a website that listed all the stock markets in the world. In the following days, the victims have continued to mount. Since 1 June, targets have included the Philippines Stock Exchange, the Turkey Stock Exchange, the Panama Stock Exchange and the NYSE Euronext Market.
In the most recent development, (9 June) the group took down the official website of the Bilderberg Group – which is a controversial and highly secretive conference held with the so-called 'political elite' alongside experts from academia and finance. This year, from 9-12 June, there will be 126 people in attendance including Christine Lagarde, managing director of the International Monetary Fund (IMF), Jose Manuel Barroso, the former president of the European Commission and Sir John Sawers, former head of MI6.
At the time of writing, the website remains offline. Other targets on the same day included the Romanian Stock Exchange and the Athens Stock Exchange Group, indicating the latest operation shows no signs of slowing down.
In a statement referencing Bilderberg, one Anonymous-affiliated hacker said: "We have decided to attack your website because you suppress freedom of information and the ability for mainstream media to cover this event. We find it unacceptable that our elites have the ability to control our media which can and does lead to shape shifting the masses minds in what we should and should not believe."
At the time of writing, Anonymous claims to have launched DDoS-style attacks against 67 banking targets as part of the full campaign. These include the Bank of Scotland, Bank of France, Bank of England and the central bank of Sweden. The scattergun approach is not thought to have caused any significant loss of business other than website disruption.
© Copyright IBTimes 2023. All rights reserved.