Hacktivist group Anonymous has made waves with its varied cyberattack campaigns, with targets ranging from militant outfits to banking institutions. The collective's recent operation dubbed OpIcarus, which is aimed at taking down websites of international banks with DDoS attacks, has generated increased awareness among security professionals and the financial community about the threat of cyberattacks. But there is one thing that has left many puzzled: The reason and motive behind this sort of hacktivism.
An Anonymous hacker, going by the pseudonym "The Voice", gave an exclusive interview to IBTimes UK about the evolution of the collective, its origin, and motive behind OpIcarus. One of Voice's main concerns was to highlight the operations carried out were a result of the group's efforts as a whole, and any individual who takes credit for leading an Anonymous operation goes against the principles of the collective – a point that he reiterated throughout the interview.
Where did it all start for OpIcarus?
According to Voice, OpIcarus has been in the making for five years and "is created with the input of many different Anons [anonymous hackers] over a number of years." He explained that operations or ops like these are a result of "the collective input which allows the idea of a person to transform into an Op which may or may not be successful. Any individual claims to credit or about leading an Op are simply false. This has always been about group effort".
He claimed to be part of Anonymous since 2007 and has "personally [been] working on OpIcarus since 2011". But when asked if he spoke officially for the hacker group, he explained that he was "no more or no less a representative of Anonymous than any other member".
Speaking about OpIcaurs, Voice emphasised that the operation was not about causing damage or targeting and attacking innocent people. "It's about using the tools and methods we have available to highlight the ongoing problems within the elite banking industry and allow for all those concerns to once again be addressed in public."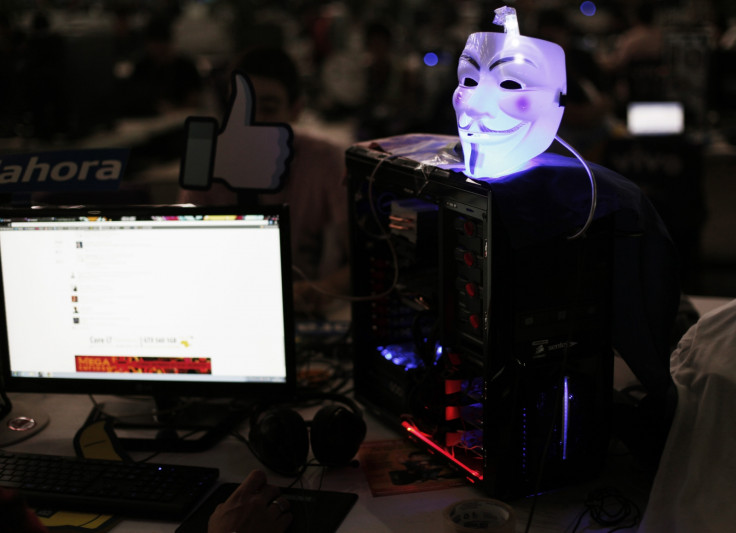 The inspiration and motives behind the OpIcarus campaign
Voice revealed that the operation was "created to work hand-in-hand with the Occupy Wall Street movement. The Occupy movement, which started in New York in September 2011, saw thousands take to the streets to protest social and economic inequalities. The movement rapidly gathered force and spread across the globe and saw protests being carried out in over 900 cities across the world.
The online movement lost momentum after several Anonymous hackers were arrested, blaming George Soros for "hijacking" the Occupy movement, said Voice. "The original creators behind the Op decided to revive the Operation amidst all the new economic downfalls we are facing," he asserted. "The idea is to align online and offline protests/attacks against the corrupt banking elite".

On the motives behind targeting banking systems, the Anonymous hacker revealed: "We want to bring people's attention back to financial terrorism which is caused by the elite rather than the corporate terrorism which created by the state. Banks and elite have been getting away with murder, tax fraud, drug money laundering, arms dealing, warmongering and many more crimes. Just like in 2011 when there were marches all over the cities against the Banks, we hope to bring that back again with the Operation."
How Anonymous choose its targets
IBTimes UK spoke to ESET security researcher Cameron Camp about the Anonymous evolution as a hacktivist group and how they go about picking who to hit next.
Camp explained: "Anonymous and other loose-knit groups were something new in 2008, but since then companies have had a change to bolster their defences against hacktivism, so companies who have deployed defences are more resilient. This means Anonymous must pick both perceptionally valuable, and lightly defended organisations to be seen as successful. Since these attacks have shorter, less crippling lifespans before defences can be deployed, it is very difficult to continue a campaign long enough so the hacktivists can maintain their focus and retain media attention."
However, Camp came up with an alternative theory for the motives behind Anonymous' cyberattacks. "Protests have become digital, but otherwise retain many of the well-studied tenets of traditional protests or direct actions with signs and people marching in the streets. The motivation is to create a strong reaction, which will hopefully result in the perception of a group creating a credible threat, and thereby taken more seriously by the organisation under attack, by attackers who feel they were wrongly not taken seriously."
Why Anonymous targeted banks over individuals
When asked why Anonymous had chosen to target financial institutions over individual elites, the hacker responded: "The elite are a corporation of their own. They own shares in each others' companies, they lobby each other to war, and they all profit together. As a corporation offering services to the public they are to be held accountable by the public".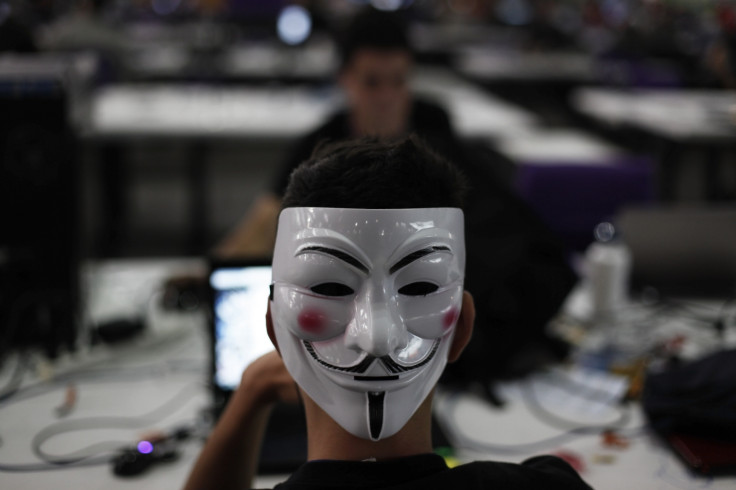 He further claimed that the collective gathered forces by reaching out to people outside of the group. "We have been reaching out to many of the individual groups inside of Anonymous to unite and work together under this Operation." When asked if Anonymous had also reached out to a hacker going by the name 'S1ege', who recently also gave an interview about OpIcaurs, Voice responded by claiming that it was S1ege who "reached out to other hacktivists involved with this event and offered his help".
"The message is getting lost between the lies and glory-grabbing"
He went on to censure the Ghost Squad Hacker S1ege's claims of leading OpIcaurs and stressed, "He had nothing to do with the (cyberattacks on) the Philippines, Korea, Jordan, France and many of the others. This has upset many of the hacktivists involved.
"While S1ege and his 'squad' have been taking sites offline for just a couple of moments, the original hacktivists involved with the Op, which took down Greece, Cyprus, Panama, Montenegro, Iraq, Sudan, Venezuela and many more have been holding these sites offline all day and their message is getting lost between all the lies and glory grabbing that other people who are also taking part in the Op are doing. There are many at Anonymous who aren't happy with S1ege's recent actions, but despite all of that, unity is what we all hope to achieve."
The Voice provided IBTimes UK with several screenshots as evidence of having shut down various international banks, including the Reserve Bank of India, the State Bank of Hamburg, the Central Bank of UAE, the Vatican City Financial Services, the Rothschild Foundation and the World Bank.


Banks and the effect of the DDoS attack
Cameron Camp also expressed his views on how cyberattacks function and the effects on banking systems: "The DDoS 'toolbox' is now very full with free open source tools that allow less skilled scammers to point-and-click to launch a higher volume attack. Due to the average connection speed increasing from home/school/business networks, compromised networks and computers used as amplification platforms can bring very high levels of network traffic to focus on a target, which then has a harder time defending the flood of traffic so they can continue business as normal," he said.
"Banks who are flooded with traffic have difficulty with their system capacity being overwhelmed with junk traffic, reducing or eliminating their ability to do business with real customers, who are also frustrated due to their legitimate transactions failing," he stressed.
What's next for OpIcarus?
With OpIcarus shutting down in May, we asked what future ops the hacktivist collective was planning. "Operation Icarus will continue as long as there are corrupt and greedy banks out there who place their wealth ahead of people's lives and personal safety. 2016 will be a year with many Anonymous and other protest group movements against the banks. We expect to see many more Ops like OpIcarus appear this year."