OpIcarus: NY stock exchange, US Federal Reserve and many financial institutions attacked by Anonymous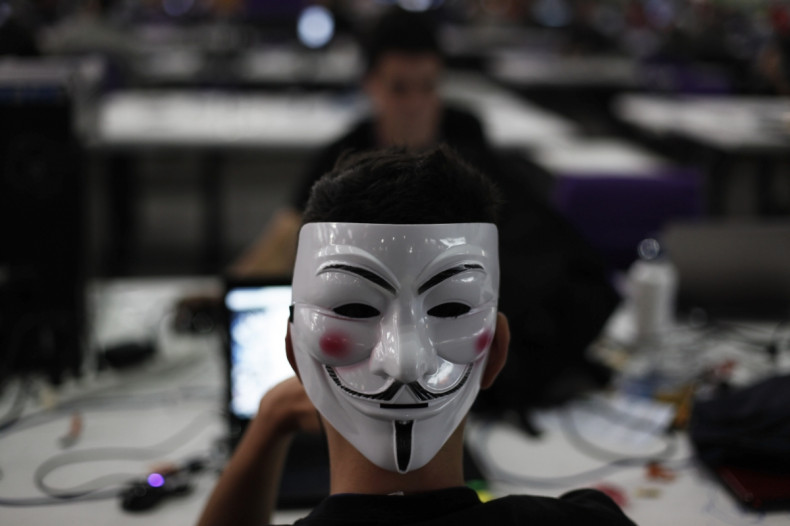 Anonymous affiliated hackers continue their cyberattack campaign on international financial institutions with more DDoS attacks. The hacktivist collective attacked 18 banks between 13 and 19 May. Apart from the New York stock exchange, Bank of Scotland, Bank of France, five US Federal Reserve branches, among others were breached by the collective.
There were several tweets posted via the S1ege and Scrub Twitter handles about the exploits of the hacking group. The Twitter account for Ghost Squad – a subgroup affiliated with Anonymous hackers – also posted several tweets corroborating the cyberattacks.
On 13 May, Bank of France was hit by a DDoS attack, as tweeted by S1ege; the next day Ghost Squad hackers and S1ege tweeted about bringing down Bank of Kathmandu, Bank of Nepal, Central Bank of Chile, Central Bank of Kuwait and the National Bank of Philippines. In a related tweet, S1ege claimed the National Bank of Philippines was targeted in retaliation to the arrests of the Comelec hackers, who have been accused of breaching Philippines' Commission on Elections website and leaking millions of voters' records online.
On 15 May Ghost Squad hackers tweeted again about shutting down Union Bank of Cameroon, the Gulf African Bank and Bank of Scotland. However, 17 May saw the highest number of financial institutions being attacked, as eight international banks' websites were reportedly brought down.
While S1ege tweeted about shutting down the NY stock exchange and the Federal Reserve Bank of Cleaveland; Scrub took to Twitter to announce the hits on Central Bank of Congo, Bank of Africa, Federal Reserve Bank of Dallas, Federal Reserve Bank of Dallas City, Federal Reserve Bank of San Francisco and Federal Reserve Bank of Chicago. These were originally tweeted from yet another account speculated to be affiliated with Anonymous hackers that goes by the handle "@Banned Offline". The assault continued as Bank of America and Finnish bank, Bonum Pankki, were also attacked as per S1ege and Scrub, who tweeted about it on 19 May.
Each of the banks' websites targeted appear to have been down for a different time period. While the NY stock exchange was reportedly down for four hours, Scrub claimed that Union Bank of Cameroon was down for over 48 hours. At the time of writing, however, all of the banks' websites were up and running.
There is no information about the extent of damage the cyberattacks may have caused the banks. The assault against international banking institutions is expected to continue all throughout the May.