Anonymous has denied that it has declared war to whistleblowing site WikiLeaks following a furious Twitter spat over the disclosure of two million e-mails from Syria political elite, blaming a single Anonymous-related Twitter account for the row.
In an exclusive interview with IBTimes UK, prominent members of the global collective explained the nature of their relationship with WikiLeaks, which began in February with the website's publication of more than five million emails hacked by Anonymous from the servers of Stratfor, a US intelligence gathering company.
"The relationship is complex," the collective told IBTimes UK. "There is a heavy crossover of personnel, with many doing work for both groups. Both groups are first and foremost information activists, so there is a common ground between us."
"And finally, there is the relationship that exists between any source of confidential/classified/hidden information and the world's largest publisher of disclosures - WikiLeaks," it continued.
Following WikiLeaks' release of data from the Syria files, hacktivists from Anonymous Syria, AntiSec and the People's Liberation Front have claimed responsibility for accessing the information and passing it on the whistle-blower organisation.
Anonymous said it worked day and night "to create a breach of multiple domains and dozens of servers inside Syria".
The purpose was "to assist the courageous freedom fighters and activists in Syria". WikiLeaks started releasing the huge cache of email, dating from August 2006 to March 2012, last week.
According to WikiLeaks, they come from more than 650,000 email addresses, including those for the country's ministries of foreign affairs, finance and culture, and for foreign companies.
But WikiLeaks did not disclose their partnership with Anonymous.
"Not during the 'Syria Files' release no," hacktivists confirmed to the IBTimes UK. "Nor would they be expected to reveal their source that is after all what WikiLeaks is all about. And it is why we acknowledged our involvement with the press release of our own that you received."
A furious Twitter spat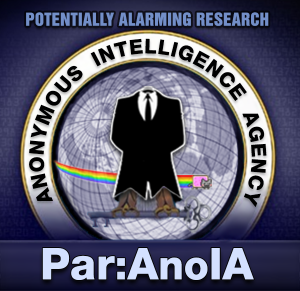 The collective revealed that they offered the cache to Al-Jazeera, but "no suitable disclosure agreement could be negotiated". "WikiLeaks is uniquely qualified and equipped to deal with a leak of this magnitude," the collective explained. It also gave a "full and un-redacted copy of the 2.4 million e-mails" to AP news agency.
However, the slow pace of material coming out of WikiLeaks frustrated a prominent member of Anonymous.
"The plot thickens. Should we release all Syria and Stratfor files now?" tweeted AnonymousIRC.
WikiLeaks replied accusing him of promoting insecure proxies, suggesting that the account was being run at the direction of law enforcement. The hacktivist unlashed his fury on WikiLeaks claiming their collaboration was over." I think you just killed Wikileaks for good. R.I.P. We always admired the idea but your Ego killed it," AnonymousIRC said on Twitter.
"Who handed you Stratfor, Syria? How much did you release? 0.01% Yes, we are mad. Furiously mad. We don't want no Ego show!"
AnonymousIRC went on threatening the whistle-blower organisation on Twitter saying some "accident" will likely happen to them if they do not publish all the Syria files.
But the global collective denied that a war has been declared on WikiLeaks.
"There is NO war between WikiLeaks and Anonymous, nor could such a stupid thing ever happen," it said in a statement. "There is NO misunderstanding or disappointment in the speed of WikiLeaks disclosure of the 'Syrian Files';, this was expected by those of us who made the decision to hand over the files to WikiLeaks and indeed the reason for the delay IS the reason we gave the files to them in the first place."
However, members of the collective have recently launched a WikiLeaks-like site called Par:AnoIA (Potentially Alarming Research: Anonymous Intelligence Agency).
Set up in March, the website is poised to host data leaks from the Anonymous community. The project was created as an attempt to seek more media coverage for the Anonymous releases.
Part of the motivation to build the leak site was to get material out faster than WikiLeaks, a Paranoia volunteer told Wired magazine.