Researchers have mapped the topography of the Bentley Subglacial Trench in Western Antarctica for the first time, revealing hidden volcanoes and the possibility of a "hidden mantle plume" that might act like a blowtorch beneath the plate. Their findings were published in the Journal of Geophysical Research - Solid Earth.
This is the first time scientists have been able to closely analyse the rock in this area of Antarctica, thanks to new equipment that can survive the harsh winters of the South Pole. Researchers from Washington University, St. Louis, used seismometers to investigate the depths of the landmass by recording the shocks of distant earthquakes from January 2010 to January 2012, mapping the seismic velocities to generate a 3D image .
A hot zone was discovered beneath the Bentley Subglacial Trench in West Antarctica – the lowest point on Earth not covered by ocean. The researchers suggest this means the continent is being subjected to ongoing geo-thermal activity.
"We didn't know what we'd find beneath the basin. For all we knew it would be old and cold," said Doug Wiens, co-author of the paper. "We didn't detect any earthquakes, so we don't think the rift is currently active, but the heat suggests rifting stopped quite recently."
More questions have been raised surrounding the volcanic activity of the mountain range in Marie Byrd Land, West Antarctica. The mountains are dotted with lines of volcanoes, suggesting a deep upwelling of very hot rock.
"A line of volcanoes hints there might be a hidden mantle plume, like a blowtorch, beneath the plate. The volcanoes would pop up in a row as the plate moved over it. If this was just a plate moving over a couple of mantle plumes, you'd expect them to line up, as they do in the Hawaiian Islands," said Wiens.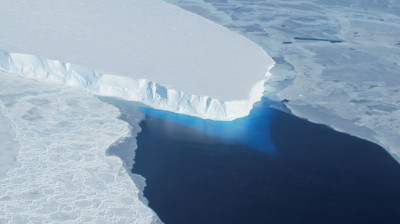 Heat flow recordings have been taken at over 34,000 different places across the world, but just 12 measurements have been taken in Antarctica. Scientists have been reporting since July 2015 that one of these readings showed temperatures four times higher than the global average.
The next step is to map the underneath of the Thwaites and Pine Island glaciers, which sit close to the western Antarctic shore. The glaciers have been described as a weak point for the continent, as big changes to the ice flow could cause rapid disintegration of the entire West Antarctica ice sheet.
Ten more seismic stations had been deployed from November last year, as part of the 2014 - 2015 Antarctic Season. The readings from these stations, complete with measurements from seismometers, will help to map the underneath of the two glaciers.
As an aside, the research did not find any evidence for a hidden Nazi fortress in Antarctica. The conspiracy came about following Germany's first scientific voyage to New Swabia in early 1939, where they were said to have experiment with stealth aircraft and liquid-propellant rockets.