One of Manchester's favourite fighting sons makes an eagerly anticipated return to the ring this weekend. Beloved boxer Anthony "Million Dollar" Crolla will provide a second defence of his WBA lightweight belt against Jorge Linares in a so-called blockbuster unification bout that will also see the Venezuelan's WBC diamond strap and the prestigious vacant Ring Magazine title on the line.
Arguably no other current British fighter benefits quite as much from a raucous home-town crowd as Crolla, who has certainly battled through his fair share of adversity en route to realising that world championship dream. The hard-working former English, British and Inter-Continental title holder, trained by Joe Gallagher and promoted by Eddie Hearn's Matchroom Boxing, was originally due to face Cuban Richar Abril for WBA honours in March 2015. But he had to withdraw after suffering a fractured skull and a broken ankle in two places after being hit with a concrete slab while attempting to apprehend burglars that had broken into a neighbour's house.
Crolla was cruelly denied a triumphant return from those injuries with a majority draw against Darleys Perez that was steeped in controversy.
Undeterred, he returned four months later to stop the Colombian inside five rounds with the same sort of vicious, crippling body shot that also put paid to the challenge of big-punching interim champion Ismael Barroso in a remarkably flawless first defence earlier this year. Barroso had previously been revered as the most dangerous and explosive opponent in the division.
So who is the next man standing in the way of a likeable fighter who has shown such resilience and belief to battle his way to glory? IBTimes UK provides a profile on a fearsome warrior in Linares who is surely likely to provide the staunchest test of Crolla's professional career to date....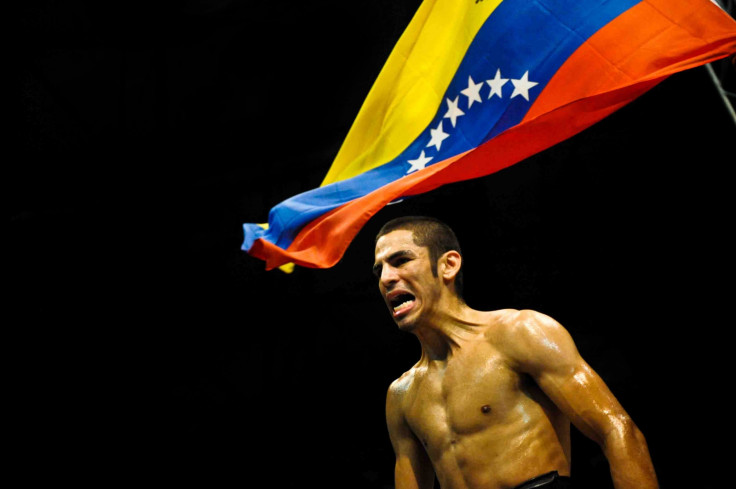 Jorge Luis Linares Palencia, also known as Nino De Oro or Golden Boy, hails from Barinas in Venezuela but moved to Japan in 2002 where he teamed up with Akihiko Honda of Teiken Promotions and turned professional at the tender age of just 17. After needing just 45 seconds to beat Kyong-Soo Chung on his debut, he fought six times in his new home of Tokyo before returning to familiar surroundings in Caracas to claim the WBA Fedelatin super bantamweight belt with a 10th-round victory over Hugo Rafael Soto.
After adding two more regional featherweight belts to his collection, Linares had chalked up 23 consecutive victories by the time he became WBC interim champion with a comprehensive stoppage of Mexico's Oscar Larios in 2007. Having risen through the ranks, such an impressive performance on his American debut in Nevada helped further cement a reputation as one of the most talented young fighters in the world.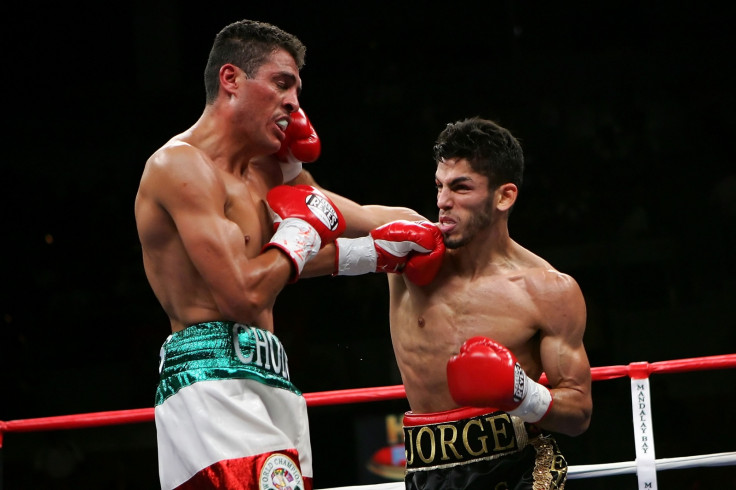 After defending that title once with an eighth-round knockout of Gamaliel Diaz, he later vacated citing issues with making the weight and needing more time to recover from injuries. Linares was then unsurprisingly moved up to super featherweight, where he continued his rise by travelling to Panama and making light work of Whyber Garcia to capture the WBA belt relinquished by Edwin Valero. A successful defence against Josafat Perez was followed by the signing of a promotional contract with Golden Boy, but the prodigy was soon to suffer the first real setback of his hugely promising career with a shock first-round loss at the hands of Juan Carlos Salgado.
Bouncing back from that enormous upset, he regrouped with four more wins and moved up another division and joined forces with Freddie Roach in Los Angeles before earning another world title shot against Antonio DeMarco, who had previously been the mandatory challenger for cousin Humberto Soto's WBC lightweight crown. Linares was the favourite for that fight and led on the judges' scorecards before an 11th-round barrage from the Mexican southpaw broke his nose, bloodied his face and sealed the most dramatic of late defeats.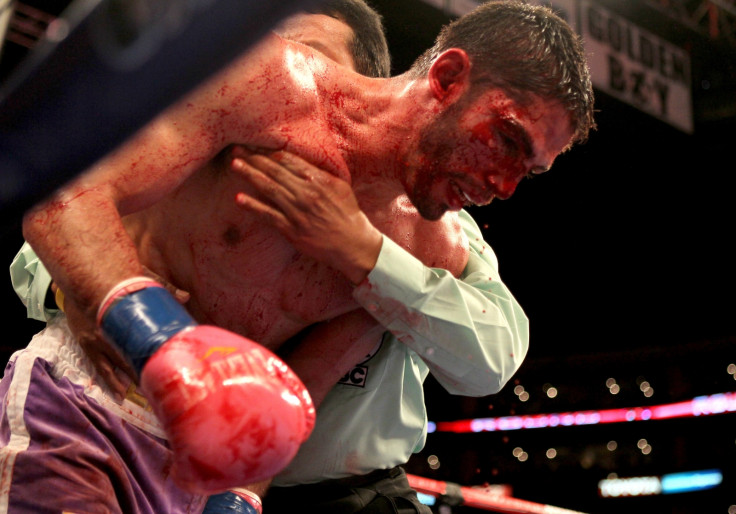 Understandably eager to secure a quick rematch, Nino De Oro's plans were thrown into utter disarray by little-known Sergio Thompson in a costly stoppage defeat that matched his first loss to Salgado in terms of sheer shock value. A split with Roach was confirmed after a win over journeyman Hector Velazquez and Linares subsequently linked up with Ismael Salas before recovering from those consecutive losses with a five-fight winning streak.
That led to a meeting with Ira Terry on the undercard of Kell Brook's IBF welterweight title win over Shawn Porter and four months later he became a three-division world champion before his 30th birthday by knocking out Javier "Implacable" Prieto in four rounds to claim that WBC lightweight belt. One of Linares' most high-profile fights to date came on British soil in May 2015, when he defended his gold in what can only be described as an all-out war with Kevin Mitchell at the O2 Arena.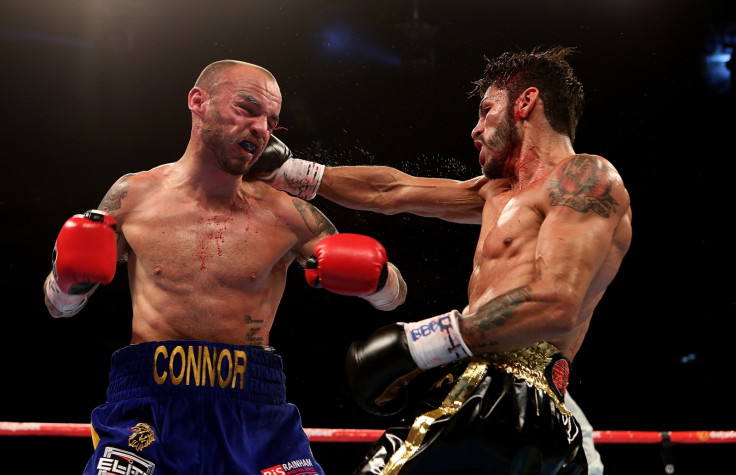 In that particular battle, a genuinely enthralling Fight of the Year contender, the powerful champ was knocked down in the fifth round but recovered to floor his bloodied challenger in the 10th. Mitchell competed valiantly but was ultimately left unable to continue courtesy of a gruesome haematoma above his left eye sustained during an earlier clash of heads. Linares has returned to the ring only once since that memorable clash, fighting in his native Venezuela for the first time in five years with a comfortable defence against Ivan Cano.