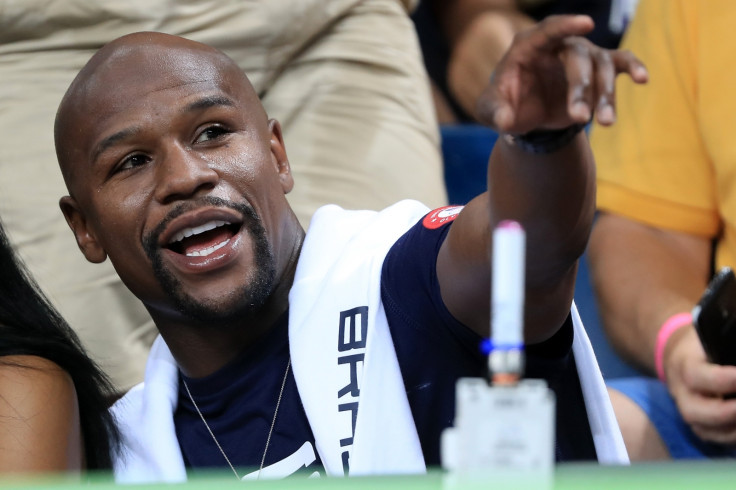 Floyd Mayweather Jr made an offer to fight UFC champion Conor McGregor – but the Irishman rejected the deal. The retired American was widely linked with a big-money fight against McGregor earlier this year and stoked speculation with numerous posts on social media.
Mayweather – who never lost a fight as a professional – has now revealed he was keen to face McGregor, but admitted the duo could not agree terms on the proposed contest.
"I tried to make the fight happen between me and Conor McGregor," he told Fight Hype. "We weren't able to make it happen so we must move on."
Since Mayweather teased fans about a fight with McGregor, other high-profile boxers have also talked up the prospect of facing the UFC star, who recently defeated Nate Diaz to win the welterweight title. Mayweather thinks his ambition of fighting a mixed martial artist has encouraged other pugilists to follow suit.
"It's so crazy that I'm talking about fighting Conor McGregor – there are so many fighters talking about fighting him but I was the first," Mayweather said.
McGregor, on the other hand, claimed recently that he would be happy to face Mayweather if he was offered the right amount of money. The 28-year-old UFC star revealed he would be willing to get in a boxing ring with Mayweather for a fight purse of $100m (£130.4m).
"I have Floyd running around the Showtime offices gathering my money," McGregor said, as quoted by MMAFighting. "That's what he's doing. He's running around the Showtime offices, begging for those executives to come up with $100m cash for me to fight me. So as soon as he gets my money, we can fight."
Mayweather retired from boxing in 2015 as one of few undefeated champions in the history of the sport. Since then, however, the outspoken 39-year-old has been persistently linked with a return to the ring, with long-time foe Manny Pacquiao rumoured as a possible opponent.