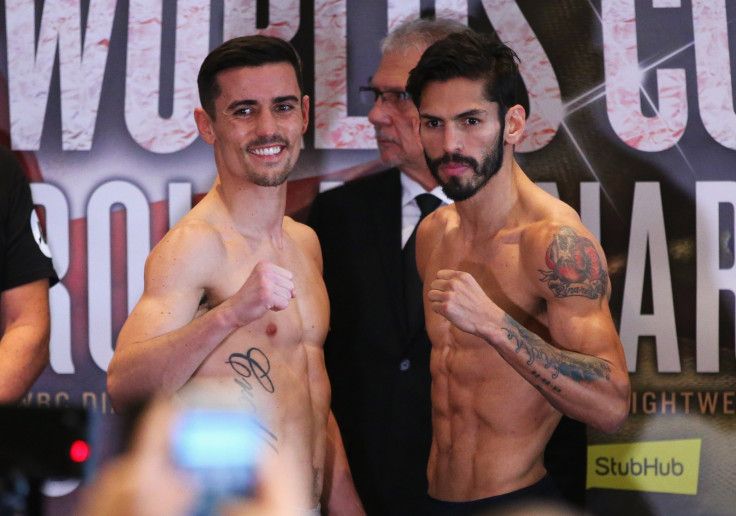 Anthony Crolla will attempt to underline his status as the world's leading lightweight when he faces Venezuelan Jorge Linares with three world titles on the line in Manchester.
How to watch
Crolla vs Linares is live on Sky Sports 2 HD from 7.30pm with the ring walk at the Manchester Arena scheduled for 10.30pm. BBC Radio Five Live will have live commentary of the fight
Preview
Anthony Crolla will attempt to end a harrowing run for British boxing by climbing to the summit of the lightweight division when he takes on Jorge Linares in his home city of Manchester. The WBA and WBC diamond world titles are both on the line as well as the vacant Ring Magazine crown, with the winner assured of walking away as the dominant figure of the 135lbs class.
Defeats for Kell Brook and Liam Smith in recent weeks has seen Britain's tinge of dominance in the sport suffer a blow, but that could be reinstated should Crolla deliver the right result at the Manchester Arena. Though three belts are on the line in the north east, something much more valuable – the title of the biggest name in a flailing lightweight boxing division – is assured for the winner.
It was a status which Linares appeared destined for until a run of three defeats in seven bouts, each by technical knock-out, curtailed his hopes. Now, he takes on Crolla in perhaps his last chance to make a name for himself in a class which is crying out for a big name. Born in Venuzuela but based in Japan, the 31-year-old has to go some way to match his opponent's Hollywood billing.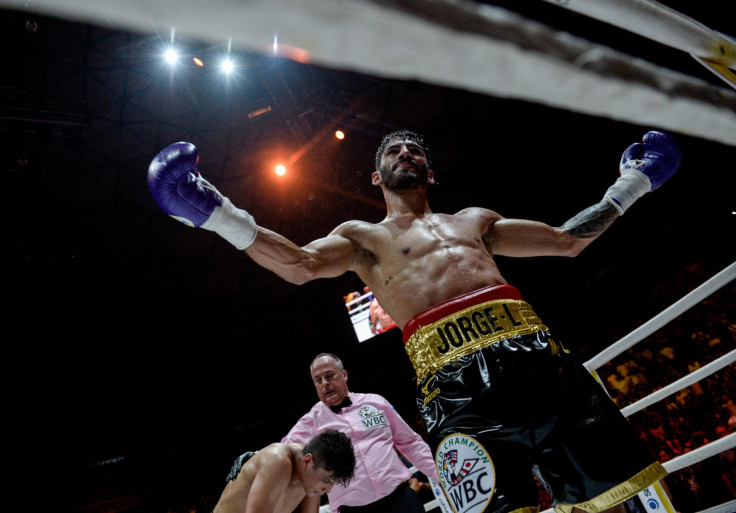 From life-threatening injuries to world title heartbreak, Crolla is among the most admired fighters on the circuit – not to mention one of the most affable personalities away from the ring. Victories over Darleys Perez and Ismael Barroso have come through heart and desire as much as technical skill and punching power.
The explosiveness of Crolla, as well as his status as the home favourite, is the biggest threat facing Linares – who was stopped in each of his three career losses. Against Barroso, it was a body shot that ended the bout for Crolla, and a punch of similar ferocity on Linares' chin will prove too much for the veteran to bare.
Despite that, Linares' power is probably his trump card, but the result of the fight will probably hinge on sustaining that for 12 rounds and soaking up the undoubted onslaught Crolla will produce. Being in Manchester, a points decision does not favour the Linares – but it potentially represents his best route to victory.
What the boxers have said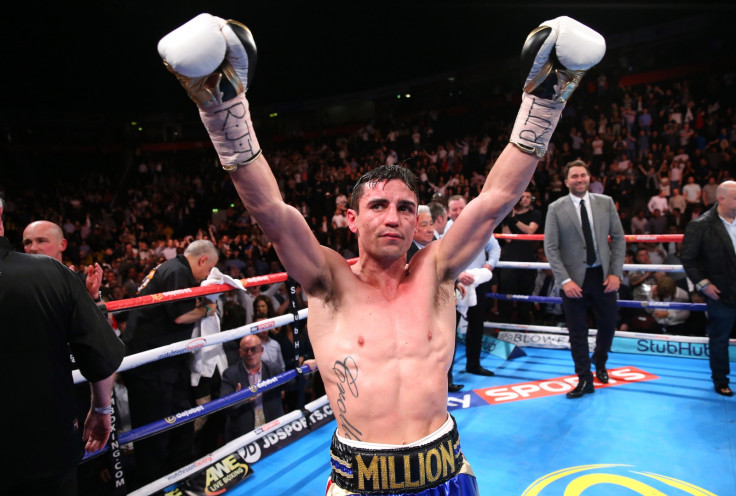 Anthony Crolla: "I rate Linares very highly," said Crolla. "He's technically brilliant. Everyone in the gym loves to watch him fight, and he's the kind of fighter young kids should watch. He likes to fight at his pace and I can't allow that. I don't want to give too much away, but I've got to take advantage of some weaknesses that I think I've seen there. I'm confident I can do that.
"I've got to be switched on from the opening bell. He's a very good counter-puncher, so I know I can't be lazy at any stage. But I genuinely believe I'll have an answer for whatever he shows me. "I'm going to have to exchange with him at times and I'm going to have to be cute and make him fall short.
"Kevin Mitchell showed that he has weaknesses and there will be times that we trade but I've been working hard on my boxing ability and my angles because he's too good to walk in straight lines, I have to use my brain in the fight – I've got to drag every last ounce out of myself to win, and that's exactly what I am going to do."
Jorge Linares: "It's not who is the more difficult or complicated fighter in the division, all the champions are great fighters," said Linares. "We can all box and punch hard, so no one fight is any harder or easier than the other, the only fight that counts is the one in front of you, and for me that's Anthony. Fights with Terry Flanagan and Dejan Zlaticanin can come next year but this fight is personal to me, not because of Anthony, but because of the WBA.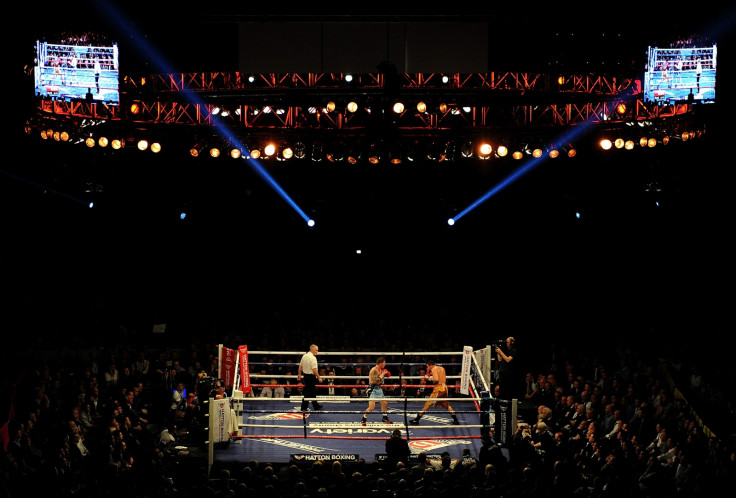 "The Ring magazine belt is very prestigious and not many win that either because number one and two in the world need to fight to have it on the line, like it is here, that adds so much and the personal promise from the heart to Mr Mendoza for the WBA makes this fight so special."
Records
Crolla: 38 fights, 31 wins (13 knock-outs)
(W) Ismael Barroso – knock-out – May 2016
(W) Darley Perez – knock-out – November 2015
(D) Darleys Perez – majority draw – July 2015
Linares: 43 fights, 40 wins (27 knock-outs)
(W) Ivan Cano – knock-out – October 2015
(W) Kevin Mitchell – technical knock-out – May 2015
(W) Javier Prieto – knock-out – December 2014
Prediction
Victory by stoppage favours Crolla, who will is much fancied on home soil. But should Linares take it the distance then there could be a shock on the cards.
Odds (via Betfair)
Anthony Crolla 4/6
Jorge Linares 9/5
Draw 25/1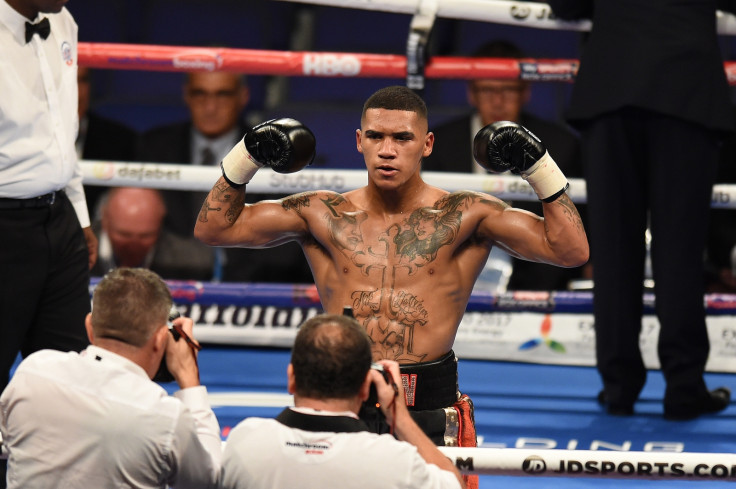 Undercard
Lyndon Arthur vs Andy Neylon
Mark Jeffers vs Ben Heap
Nathan Wheatley vs Dan Blackwell
Conor Benn vs Ross Jameson
Liam Conroy vs Baptiste Castegnaro
Isaac Lowe vs Elvis Guillen
Marcus Morrison vs Matiouze Royer
Callum Johnson vs Willbeforce Shihepo
Hosea Burton vs Fernando Castenada
John Ryder vs Jack Arnfield