Anthony Joshua wants an all-British clash with Tyson Fury at Wembley Stadium after stopping Wladimir Klitschko to become the unified heavyweight world champion at Wembley Stadium. Joshua recovered from being floored for the first time in his career to stop Klitschko in the 11th round of a gruelling and thrilling contest.
Having run through his first 18 opponents without barely breaking sweat, Joshua was taken to deep waters by the 41-year-old Klitschko whose performance was a far cry from his defeat to Fury 17 months previous. Klitschko staged a fine comeback of his own after being put down in round five as a punch-drunk Joshua began to tire.
But Joshua, the London 2012 Olympic champion, showed warrior-like powers of recovery to storm back into the contest and send Klitschko spiralling to the canvass twice in round 11, prior to the fight being eventually stopped as the Ukrainian's defences finally dropped. Victory catapults Joshua into global stardom as he becomes the third Briton to unify the heavyweight division, and has wasted little time looking for his next challenge.
"Tyson Fury, where you at baby?" he said on Sky Sports after the win. "Come on, is that what you want to see? I enjoy fighting. I love fighting. Tyson Fury I know he has been talking a lot and wants to come back and compete. I want to give 90,000 people another chance to come back and watch some boxing here."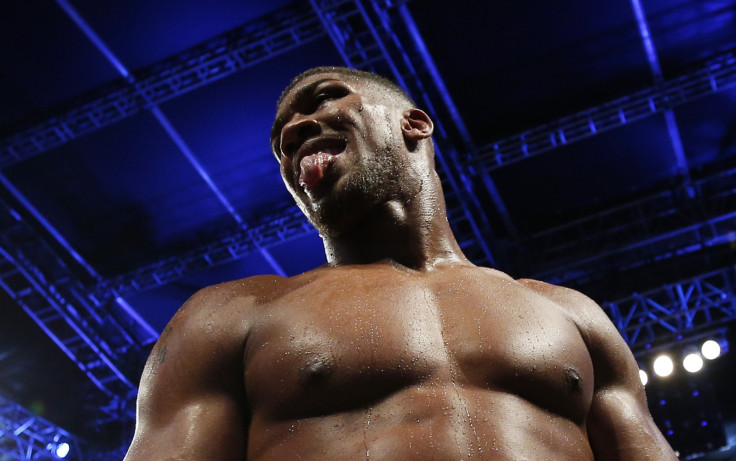 The 27-year-old added on BBC Radio Five Live: "I'm coming back to Wembley. For the first time here, thank you and for the second I'll look forward to seeing you here again." Fury remains suspended from boxing after an anti-doping violation which saw him having stripped of his heavyweight titles.
Fury responded to the challenge on Twitter, writing: "Well done Anthony Joshua good fight, you had life and death with Klitschko and I played with the guy, let's dance.
Klitschko does have a rematch clause to face Joshua for a second time but whether he exercises the option, opts to retire from boxing or seeks another challenge remains to be seen. Despite successfully breaching the Joshua defences on several occasions, the Briton was up on two of the judges scorecards and was on course for a narrow points win.
Having recovered from the maiden knock-down of his career, Joshua was taken into uncharted waters by Klitschko but came out of the other side a new man. "There's been many a time in training when we go into the 11th round and [trainer] Rob McCracken has said 'all right, next one' and I'm tired but I know I have to keep it up because I have to go the distance," he added. "I showed tonight that fights are won in the gym. It gets tough and boxing isn't easy. You have to have the whole package."