New IBF Heavyweight world champion Anthony Joshua has said he wants to fight rival Tyson Fury 'within the next 12 months'. Joshua defeated Charles Martin to take the IBF belt with a second round knockout on 9 April.
The 26-year old said, "Regarding Tyson Fury - he's got his own dates set. July 9th with Klitschko. He's got a rematch. So, let him get that out of the way. I can't really predict his plans, but I think it will happen within the next 12 months, because I said around six months ago it'll happen in 18 months."
Fury currently holds the WBO and WBA heavyweight titles, and has criticised Joshua on social media a number of times in recent weeks.
He tweeted after the Joshua-Martin clash, "So AJ gets a belt, looked slow ponderous, & still looked like a bodybuilder, let me slay the lamb".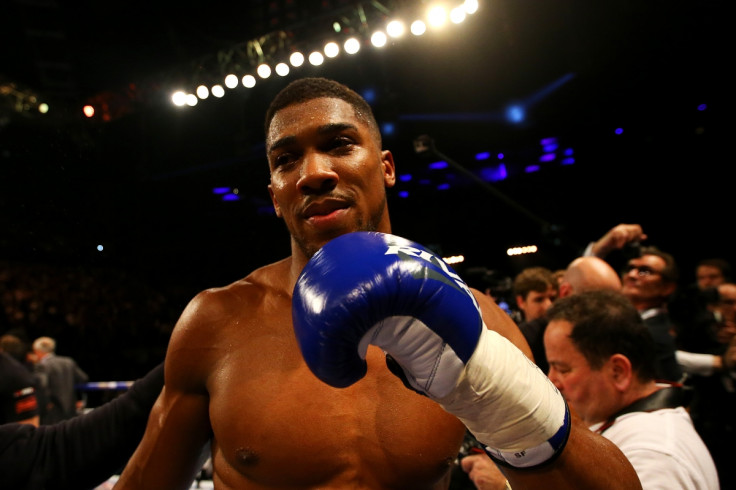 Anthony Joshua became the first boxer to hold the Olympic super-heavyweight title and one of the world heavyweight belts at the same time. He now claims he wishes to unify the division, meaning he would currently have to face both Fury, and WBC champion Deontay Wilder.
"I want to maintain now. It's one thing getting there and it's harder to stay there. So, I'm going to get my head down, knuckle down even more and I think the sky's the limit", said Joshua.
He added, "I've done it so early on, so imagine what we can achieve in the next five to 10 years".
His next fight is set for 9 July, against an unknown opponent. The bout will clash with Fury's rematch with former champion Wladimir Klitschko.