New White House communications director Anthony Scaramucci is no fan of leakers, that much he has made clear. But a new interview with The New Yorker reveals Scaramucci also does not like many of the White House staff, particularly chief strategist Steve Bannon and chief of staff Reince Priebus.
In a scathing, no-holds-barred interview laced with profanity, Scaramucci blasted Priebus as the source of a leak to the magazine. After reporter Ryan Lizza reported a dinner President Donald Trump would have, Scaramucci called him to try to find out who had leaked the information.
Now he's saying he made a mistake – though he stopped short of an apology. Scaramucci tweeted that he sometimes uses "colourful language". "I will refrain in this arena but not give up the passionate fight for [Donald Trump's] agenda," he tweeted. He later added: "I made a mistake in trusting in a reporter," Scaramucci tweeted. "It won't happen again."
Lizza would not reveal his source, prompting Scaramucci to threaten West Wing staff. "They'll all be fired by me," he said. "I fired one guy the other day. I have three to four people I'll fire tomorrow. I'll get to the person who leaked that to you. Reince Priebus—if you want to leak something—he'll be asked to resign very shortly."
Scaramucci claimed Priebus was worried he had not been invited to the dinner, which included the First Lady Melania Trump, Sean Hannity and former Fox News executive Bill Shine. "Reince is a f***ing paranoid schizophrenic, a paranoiac," Scaramucci said.
Pretending he was Priebus, he added: "'Oh, Bill Shine is coming in. Let me leak the f***ing thing and see if I can c**k-block these people the way I c**k-blocked Scaramucci for six months.'"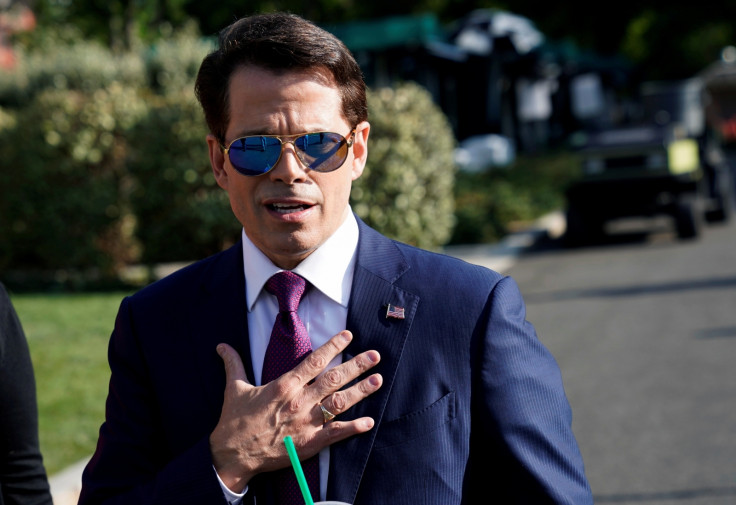 Scaramucci was referring to Priebus successfully blocking him from being appointed a senior role in Trump's White House for six months. The president finally announced his appointment last week, prompting Priebus ally Sean Spicer to resign.
The newly appointed communications director also directed his ire at a recent Politico report about his financial disclosure form. He said he viewed the release as an illegal act of retaliation by Priebus. The documents are actually available publicly, and Politico's reporter said Thursday (27 July) she had obtained it from the Export-Import Bank.
According to The New Yorker, Scaramucci did not know this at the time of his call with Lizza, and insisted the act was "a felony". He claimed to have called the FBI and the Department of Justice and vowed "the swamp with not defeat him".
Since assuming his White House role, Scaramucci has make leakers his number one priority. "What I want to do is I want to f***ing kill all the leakers and I want to get the President's agenda on track so we can succeed for the American people," he said.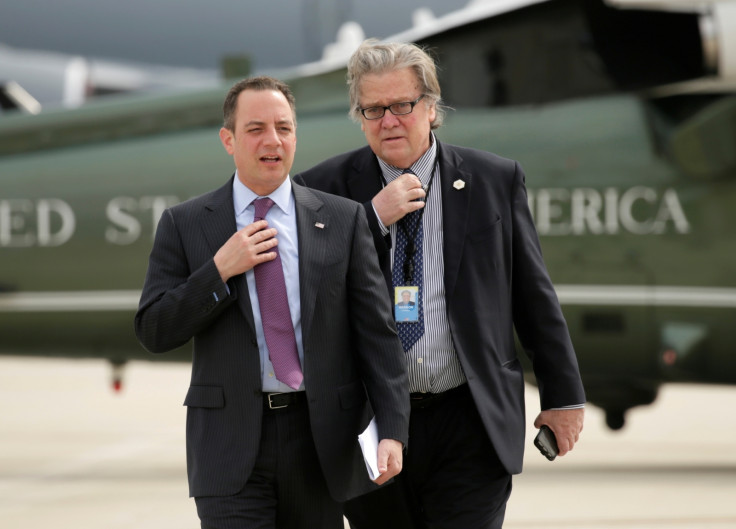 Scaramucci also took aim at Trump's chief strategist, insisting that unlike other senior officials, he had no interest in the media's attention. "I'm not Steve Bannon, I'm not trying to suck my own c**k," he said. "I'm not trying to build my own brand off the f***ing strength of the president. I'm here to serve the country."
After tweeting a threatening message to Priebus about contacting the FBI and the Justice Department for leaking his financial info on Wednesday (26 July), Scaramucci denied he ever did such a thing. He also called into CNN to change his story about Preibus, Lizza noted.