Vice President Mike Pence once wrote an op-ed accusing Disney's Mulan of being liberal propaganda that "victimised" him.
"I suspect that some mischievous liberal at Disney assumes that Mulan's story will cause a quiet change in the next generation's attitude toward women in combat and they just might be right," Pence once wrote on a website he ran before becoming Indiana's governor in 2013.
According to Business Insider, the op-ed first resurfaced last year when reporter Andrew Kaczynski wrote about it for BuzzFeed News.
The 1998 animated Disney film is about a young woman, Fa Mulan, who pretends to be a man to take her father's place in the Chinese military.
After seeing the film with his children, the vice president was concerned it might send the wrong message to young people—that woman can or should serve in the military.
"Housing, in close quarters, young men and women (in some cases married to non-military personnel) at the height of their physical and sexual potential is the height of stupidity," Pence wrote. "It is instructive that even in the Disney film, young Ms Mulan falls in love with her superior officer!"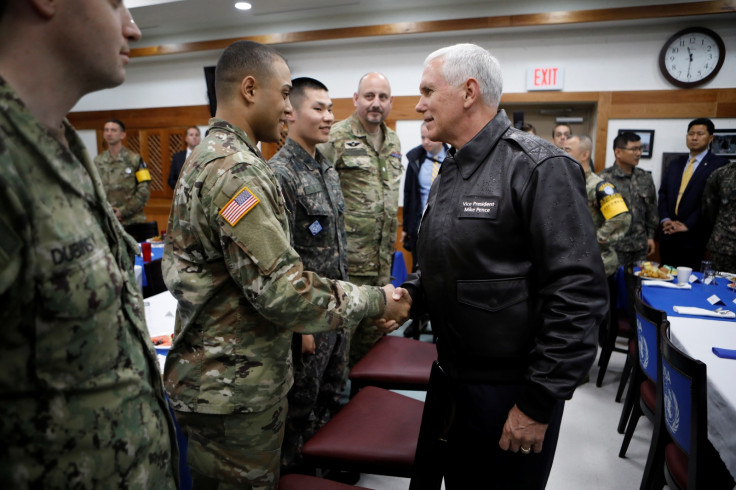 He concluded: "Moral of story: women in military, bad idea."
Pence's op-ed has resurfaced just a day after President Donald Trump announced on Twitter that transgender men and women are not allowed to serve in any capacity in the US military. His announcement was reportedly a surprise to the Joint Chiefs.
The chairman of the Joint Chiefs said Thursday (27 July) that there will be "no modifications" to the military's transgender policy as a result of Trump's declared ban. Marine General Joe Dunford wrote that the military will continue to "treat all of our personnel with respect".
"I know there are questions about yesterday's announcement on the transgender policy by the President," Dunford wrote in the internal memo. "There will be no modifications to the current policy until the President's direction has been received by the Secretary of Defense and the Secretary has issued implementation guidance."
He continued: "In the meantime, we will continue to treat all of our personnel with respect. As importantly, given the current fight and the challenges we face, we will all remain focused on accomplishing our assigned missions."