The Pentagon spends $84m (£64m) on erectile dysfunction medication annually, according to reports.
The revelation comes just one day after US President Donald Trump stirred criticism for announcing the military would not accept transgender people, claiming the heath care services they need would be too costly for the army.
"After consultation with my generals and military experts, please be advised that the United States Government will not accept or allow... transgender individuals to serve in any capacity in the US Military," Trump said on Twitter.
"Our military must be focused on decisive and overwhelming... victory and cannot be burdened with the tremendous medical costs and disruption that transgender in the military would entail. Thank you," he continued.
However, the US-based Military Times has revealed the Defense Department spends 10 times as much money for erectile dysfunction medications, including Viagra, than it does for transgender healthcare need.
Military Times first reported in 2015 that the Defense Health Agency had spent $84.2m on erectile dysfunction medications for active-duty troops, eligible family members and retirees the previous year.
The site also said the military health system had spent a total of $294m on erectile dysfunction drugs since 2011.
The Rand Corporation think Tank estimated last year that gender-transition costs were "relatively low" and amounted to between "$2.4 m and $8.4 m annually" for the estimated 4,000 transgender people serving in the army.
The amount represented "a 0.04- to 0.13-% increase in active-component health care expenditures", it said.
The organisation further pointed out that only part of transgender people serving in the army would seek gender transition–related treatment.
"Only a subset will seek gender transition–related treatment. Estimates derived from survey data and private health insurance claims data indicate that, each year, between 29 and 129 service members in the active component will seek transition-related care that could disrupt their ability to deploy," it said.
Reactions to Trump's ban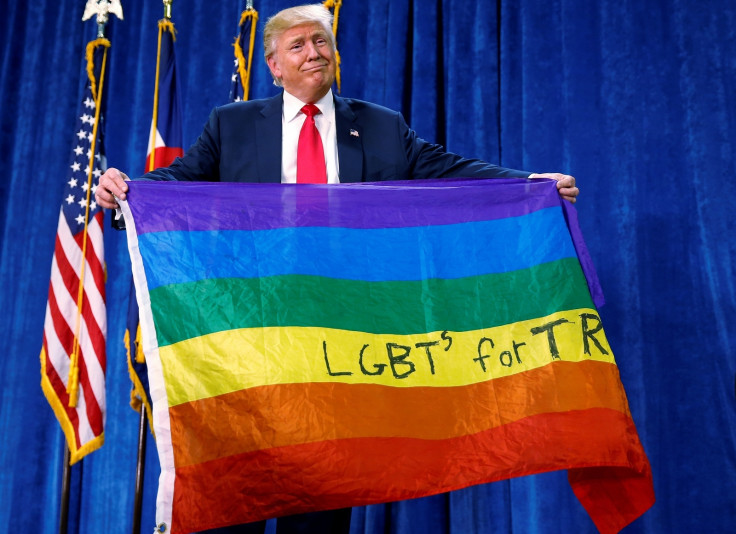 Trump's announcement on Twitter was met with disapproval by both politicians and members of society.
Chelsea Manning, a transgender former US soldier who was arrested after she disclosed 750,000 files as part of the Wikileaks organisation, accused the president of cowardice.
"So, biggest baddest most $$ military on earth cries about a few trans people but funds the F-35? sounds like cowardice," she said on Twitter. The F-35 fighter plane programme is believed to be the most expensive military weapons system in history.
Former vice-president Joe Biden said: "Every patriotic American who is qualified to serve in our military should be able to serve. Full stop. "
However, others have supported Trump's decision.
Chris Barron, the head of 'LGBT for Trump', reacted by saying: "President Trump is committed to defeating the forces of radical Islam that seek the global extermination of LGBT people.
"I defer to the military leaders to determine what policies around the question of trans service best allow them to win the war on radical anti-LGBT Islamic extremism," he continued.
Transgender people in the US were not allowed to be involved in military activities until 2016, when the ban was lifted.
The lift on the the transgender ban meant that individuals could no "longer be discharged, denied reenlistment, involuntarily separated, or denied continuation of service because of being transgender".
During his electoral campaign last year, Trump vowed he would protect the fights of the LGBT community. He also said he was "much better for the gays", compared to his adversary Hillary Clinton.