The Innocent Prophet: Anti-Islam Activist Imran Firasat Faces Deportation from Spain
70-minute documentary sketches Muhammad's life based on Islamic scripture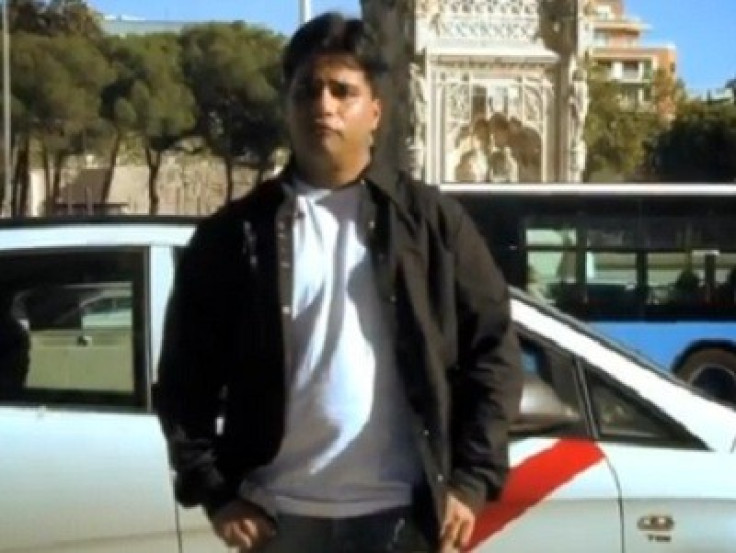 Anti-Islam activist Imran Firasat, the maker of a controversial documentary about Muhammad called The Innocent Prophet, is facing deportation from Spain, where he currently resides as a refugee.
The interior ministry of Spain has revoked Firasat's refugee status and he has been given 10 days to respond through judicial process.
The ministry's letter has been seen by IBTimes UK.
Firasat says that revoking refugee status usually takes about six months but in his case, it was "done in so much hurry".
In an exclusive email to IBTimes UK, Firasat said: "They [Spanish authorities] are trying to send a message to the Muslim world that Spain will take action against all those who criticise Muhammad. Criticising Islam and exposing Muhammad are not anymore part of freedom of expression. Muslims can kill Christians, burn European flags and insult Christ. But we can´t even speak the truth about Islam."
The filmmaker insisted that his 70-minute documentary was based on facts contained in Islamic scripture. The controversial documentary was released by anti-Islamic American evangelist pastor Terry Jones on YouTube.
Firasat says that he will have trouble raising funds for the legal battle to retain his refugee status. If he loses, he will be deported to his home country of Pakistan, where he faces the death penalty for his anti-Islamic views.
"Speaking the truth about Muhammad has left me in a huge problem. I was already in economic trouble. And now I must hire a lawyer and wage a long fight against the injustice which I am facing from the Spanish government. Otherwise I will be deported to Pakistan, where I will be hanged to death for blasphemy," Firasat said.
Firasat's says his film aims to sketch the life and "true identity" of Muhammad who, according to Firasat, created Islam to achieve his own objectives.
He added: "Today what's happening to me, tomorrow it can happen to anyone else. Slowly all Western governments will curtail our freedom of expression. We will lose our democracies and fundamental rights."
Attempts to contact the Spanish police were in vain.
EXCLUSIVE: Anti-Islam Activist Imran Firasat Defends Controversial Documentary
Below is the YouTube documentary produced by Firasat.
© Copyright IBTimes 2023. All rights reserved.