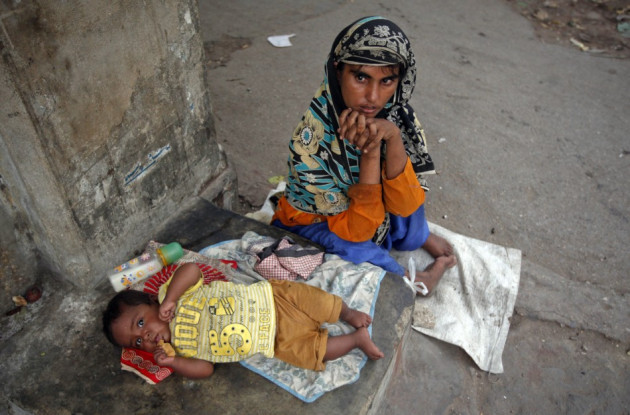 The World Health Organisation's anti-polio campaign in Karachi in Pakistan has been stopped after unknown militants gunned down at least five polio vaccination campaigners, four of them women, in separate incidents in and around the city.
The attacks took place during a three-day Unicef drive against polio, which is endemic in Pakistan.
Two women campaigners were on duty in Gulshan-e-Buner on the outskirts of Karachi, when they were shot and killed. Three other workers were killed in Korangi and Baldia towns.
The Taliban have issued threats against the polio drive in Pakistan which they see as a Western attempt to spy on them. However, it is still unclear who was behind the shootings.
In 2011, a fake CIA hepatitis vaccination campaign helped to locate Osama Bin Laden.
The anti-polio team in Karachi had received telephone calls warning workers they would regret helping the "infidel" campaign against polio, health official Gul Naz told Reuters.
An anti-polio worker in Karachi was shot dead on Monday, the United Nations said.
In the northwestern city of Peshawar on Tuesday, gunmen on a motorbike shot a 17-year-old girl supervising an anti-polio campaign, said government official Javed Marwar.
She died of her wounds in hospital, a doctor said.
Pakistan is one of only three countries where polio is endemic. The virus usually infects children living in unsanitary conditions, attacks the nerves and can kill or paralyse.
The government, teaming up with UN agencies, is on a nationwide campaign to give oral polio drops to 34 million children under the age of five.